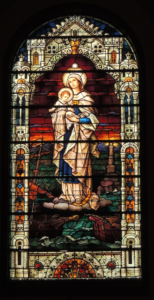 "With a hymn composed in the eighth or ninth century, thus for over a thousand years, the Church has greeted Mary, the Mother of God, as "Star of the Sea": Ave maris stella. Human life is a journey. Towards what destination? How do we find the way? Life is like a voyage on the sea of history, often dark and stormy, a voyage in which we watch for the stars that indicate the route. The true stars of our life are the people who have lived good lives. They are lights of hope. Certainly, Jesus Christ is the true light, the sun that has risen above all the shadows of history. But to reach him we also need lights close by—people who shine with his light and so guide us along our way. Who more than Mary could be a star of hope for us? With her "yes" she opened the door of our world to God himself; she became the living Ark of the Covenant, in whom God took flesh, became one of us, and pitched his tent among us (cf. Jn 1:14).
Pope Benedict XVI from his Encyclical Letter, Spe Salvi
WELCOME VISITORS AND NEW PARISHIONERS
Welcome to The Basilica of Saint Mary Star of the Sea. Whether you are a visitor or new to our parish, interested in becoming Catholic, seeking to return to the practice of your faith or an active member of our parish, we are pleased that you have come to our website and we will do all that we can to assist you. If you cannot find the information that you are seeking on this website, please call our parish office (305) 294 1018 or email us at stmary@stmarykeywest.com and we will make every effort to help you.
If you are a new parishioner, you are invited to stop by the Rectory to register and let us know how we may be of service to you.
You are welcome to pray in the historic Grotto of Our Lady of Lourdes, the Stations of the Cross Garden, to adore the Blessed Sacrament in the Adoration Chapel and to visit our Gift Shop.
Pamphlets, leading you on a self-guided walking tour of the Basilica, are available at the entrance to the Basilica or you can visit our Web App at http://bsmkw.com on your mobile device.
FATHER'S DAY
As is tradition in our Parish, all the Masses on Father's Day weekend, June 17th – June 18th, are offered for the intentions of your fathers: living or deceased. You are welcome to write the name of your father on the envelopes that can be found in your stewardship package or in the pews. These envelopes will then be place on the Altar.
FATHERS' DAY PRAYER
God our Father, In your wisdom and love
you made all things.
Bless these men, that they may be
strengthened as Christian fathers.
Let the example of their faith and love
shine forth.
Grant that we, their sons and daughters,
may honor them always with a
spirit of profound respect. Grant this
through Christ our Lord,
Amen.
PRAYER TO THE MOST HOLY BODY AND BLOOD
OF CHRIST
O, inestimable charity! Even as You, true God and true Man, gave
Yourself entirely to us, so also You left Yourself entirely for us, to be our
food so that during our earthly pilgrimage we would not fain with
weariness, but would be strengthened by You, our celestial Bead.
O, What has your God left you? He has left you Himself, wholly God
and wholly Man, concealed under the bread. O fire of love! Was it not
enough for You to have created us to Your image and likeness, and to have
recreated us in grace through the Blood of Your Son, without giving
Yourself wholly to us as our Food.
O God, Divine Essence! What impelled You to do this? Your love
alone. It was not enough for You to send Your Word to us for our
redemption; neither were You content to give Him to us as our Food, but
in the excess of Your love for Your creature, You gave to us
the whole divine essence…Amen. "Saint Catherine of Siena
PETER'S PENCE COLLECTION
Next week, our Archdiocese will take up the Peter's Pence Collection, which provides Pope Francis with the funds he needs to carry out his charitable works around the world.
The proceeds benefit the most disadvantaged: victims of war, oppression and disasters. Join our Holy Father as a witness of charity to those who are suffering.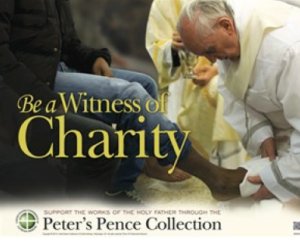 BASILICA SCHOOL FRONT OFFICE
SUMMER HOURS
MONDAY – THURSDAY
8 AM – 2 PM
CLOSED FRIDAYS
Vacation Bible School: June 19-23

Join us the week of June 19-23 from 8:30-11:30 am for the Maker Fun Factory Vacation Bible School (VBS).
Come along with us as we discover how God created each of us for a purpose and that He can be found in our everyday life!
Maker Fun Factory is filled with incredible Bible-learning experiences kids see, hear, touch and even taste!
We will have a special preschool VBS for 3-5-year-olds called Tinker Tots that will go along with the same theme.
Cost is $60 per child for non-Summer Camp students.
There is a family cap of $150. Deadline to register is Friday, June 2nd.
For more information, please call 305-294-1031 
or visit The Basilica School website www.basilicaschoolkeywest.com.
Building the Basilica School Activity Center
To Serve Our Community in Mind, Body, and Spirit
In late Dec. 2015, the School's gymnasium was declared
structurally unsound, was eventually condemned, and
demolished along with the attached cafeteria. After much
deliberation with the Archdiocesan Building Director and our
building committee, a plan was set forth to build the Basilica
School Activity Center. The Architectural Firm isVilla and
Associates. The construction company of Charley Toppino and
Sons was selected to be the project contractor. The total
project development budget for the Basilica School Activity
Center was reduced to $2.983M which includes all soft costs,
hard costs, owner equipment costs, and project contingencies
(including architectural fees and demolition costs already paid).
The Capital Campaign, Building The Basilica School
Activity Center to Serve our Community in Mind, Body and
Spirit, formally began in August 2016. To our astonishment and
with our gratitude $2,472,671.29 has been raised or pledged to
date.
We humbly appeal for your assistance
to bridge the gap. To make a donation,
please visit www.basilicaschoolkeywest.com or call
305-294-1031.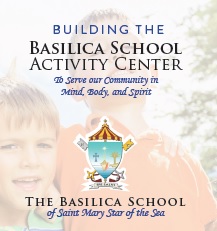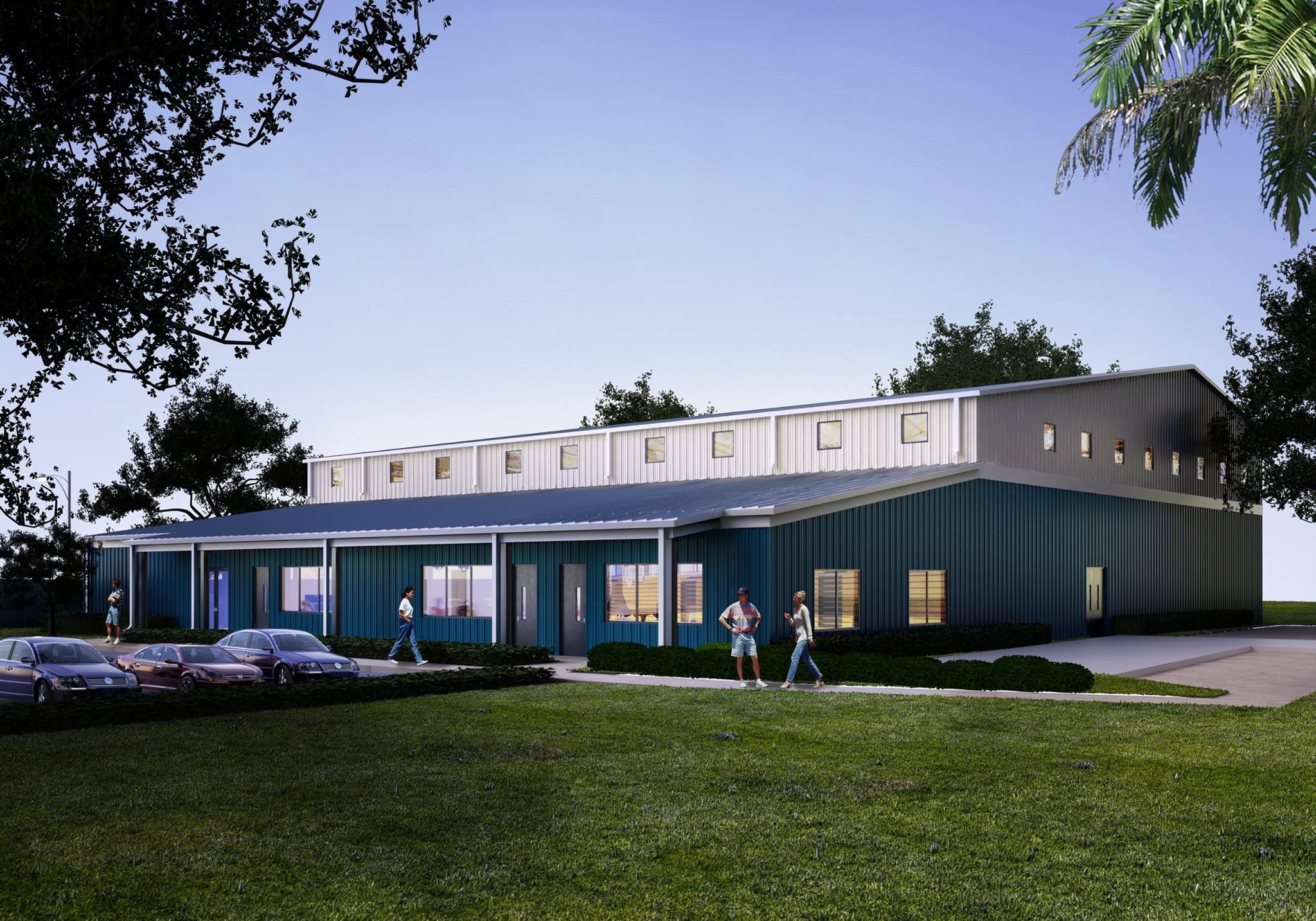 The Basilica of St. Mary Star of the Sea
Address
The Basilica of Saint Mary Star of the Sea
1010 Windsor Lane
Key West, FL 33040
Phone/Fax
305-294-1018 Office
305-292-8096 Fax
Email