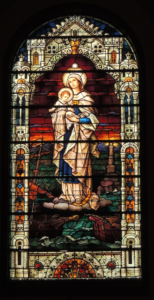 "With a hymn composed in the eighth or ninth century, thus for over a thousand years, the Church has greeted Mary, the Mother of God, as "Star of the Sea": Ave maris stella. Human life is a journey. Towards what destination? How do we find the way? Life is like a voyage on the sea of history, often dark and stormy, a voyage in which we watch for the stars that indicate the route. The true stars of our life are the people who have lived good lives. They are lights of hope. Certainly, Jesus Christ is the true light, the sun that has risen above all the shadows of history. But to reach him we also need lights close by—people who shine with his light and so guide us along our way. Who more than Mary could be a star of hope for us? With her "yes" she opened the door of our world to God himself; she became the living Ark of the Covenant, in whom God took flesh, became one of us, and pitched his tent among us (cf. Jn 1:14).
Pope Benedict XVI from his Encyclical Letter, Spe Salvi
WELCOME VISITORS AND NEW PARISHIONERS
Welcome to The Basilica of Saint Mary Star of the Sea. Whether you are a visitor or new to our parish, interested in becoming Catholic, seeking to return to the practice of your faith or an active member of our parish, we are pleased that you have come to our website and we will do all that we can to assist you. If you cannot find the information that you are seeking on this website, please call our parish office (305) 294 1018 or email us at stmary@stmarykeywest.com and we will make every effort to help you.
If you are a new parishioner, you are invited to stop by the Rectory to register and let us know how we may be of service to you.
You are welcome to pray in the historic Grotto of Our Lady of Lourdes, the Stations of the Cross Garden, to adore the Blessed Sacrament in the Adoration Chapel and to visit our Gift Shop.
Pamphlets, leading you on a self-guided walking tour of the Basilica, are available at the entrance to the Basilica or you can visit our Web App at http://bsmkw.com on your mobile device.
Online Gift Shop Now Open!
Our online gift shop is now open. You may now purchase items and have them shipped directly to you. If you have visited our store and don't see some of our items online, give us a call and we will ship the order to you.
Gift Shop Hours
Mon-Fri: 9am – 3pm, Sat: 9am – 2pm, Sunday after all Masses.
For information, call Liz Buchman at (305) 294-0651.
All proceeds from the Gift Shop benefit The Basilica School.
Shop Now


IMMIGRATION LEGAL ASSISTANCE:
On Friday, September 28 at The Basilica of Saint Mary Star of the Sea, in the Klaus Murphy Center, 724 Truman Ave., Key West from 2:00 – 7:00 pm, there will be an opportunity to meet with immigration lawyers for individual consultations free of charge.
For more information, to get an appointment, please call Brenda Vicioso (201) 289 -3991, Gilda Smith 305-745-9819 (Spanish); Roseline D'haiti (305) 747-9662 (Creole); and Patrice Schwermer (305) 807-4503 (English)
ASISTENCIA LEGAL PARA ASUNTOS DE INMIGRACIÓN:
El Viernes 28 de Septiembre en el Centro Klaus Murphy de la Basilica de Santa Maria Estrella del Mar: 724 Truman Ave,. Key West de 2:00p.m. – 7:00 p.m., tendran la oportunidad de reunirse con abogados de Inmigración para consultas individuales. Por lo cual tendrán que obtener una cita y llenar un formulario de pre-consulta. Este servicio es gratis. Para mas información, obtener una cita y llenar dicho
formulario, por favor llame a Gilda Smith, al tel. 305-745-9819 (se habla español).

BEREAVEMENT MEETINGS
If you are working your way through the grieving process from the death of a spouse, parent, child, sibling or friend, be reminded that grief support meetings are available to you every Thursday at 7:15 pm in the St. Francis Room of the Klaus Murphy Center. All bereaved are invited to receive support.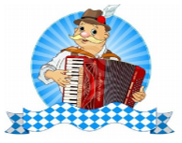 6TH ANNUAL OKTOBERFEST
Dust off your lederhosen and start practicing your Chicken Dance for the 2018 Southernmost Oktoberfest happening on Friday, October 19, from 5:00 – 9:00 P.M., rain or shine. Our family fun festivities will take place in the front circle of The Basilica School (700 Truman Avenue), and entrance is free. There's authentic German cuisine, all set in a traditional Bavarian Beverage Garden atmosphere. Food and beverage prices range from $2 to $8, and children can enjoy the music, free face painting, bounce houses, arts & crafts area, and a
special $4 children's meal. There will be prizes awarded for the best German men's, women's, and children's costumes. Although costumes are encouraged, they are not required.
There's uber fun to be had by all and proceeds raised benefit The Basilica School! For more information or to help sponsor the event, please contact the school's office at 305-294-1031.
UPCOMING EVENTS:
September 25 –TBS Vs Marathon: 4:30pm –Away
September 26 -Title I Parent meeting 5:15pm
September 28 –TBS Vs Marathon: 4:30pm –Home Game
Step Up for Students is coming to Key West! Come join us for a School Choice celebration and workshop on Thursday, September 27, 2018 at 5:30 in the new Rose Renna Activity Center.
Meet Step Up For Students staff and ask them questions, get ready to renew you application, learn about two new scholarships we're rolling out later this Fall, and become an advocate for educational options! Businesses interested in participating in the Step Up program are also welcome to attend.
We want to celebrate our parents, grandparents and guardians who participate in our scholarship programs. This event is open to all families. Childcare is available.
This event wouldn't be complete without free food and drinks. Please mark your calendars.
RELIGIOUS EDUCATION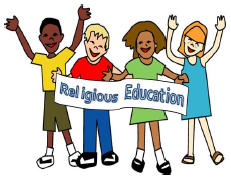 The Religious Education Program at the Basilica of Saint Mary Star of the Sea invites all families, to enroll their children, Kindergarten thru 8th grade who do not attend the Basilica School.
You may register by:
E-mail : alvarez@basilicaschool.com
By telephone: 305-295-0306
Walk-ins are welcome at the Basilica School of Saint Mary Star of the Sea
First Holy Communion , Confirmation and Faith Formation Classes begin on Wednesday, September 5, 2018.
For more information please contact Alexandra Chuquillangui, the Religious Education Director at 305-295-0306.

On October 4th, The Basilica School will receive the the Outstanding School Partner Award from the University of Miami's Center of Autism and Related Disabilities. This award is meant to recognize the school's efforts in working with CARD for the benefit of individuals with ASD. The Basilica School also partners with the Autism Society of the Florida Keys (ASK). For more information on family support meetings, please contact our school's office at 305-294-1031 or e-mail guidance@basilicaschool.com.


The Mariner Volleyball season has begun. This year, our volleyball team has 30 girls playing on three squads! Consider coming out and supporting the Mariners at the new Rose Renna Activity Center. The 2018 schedule is posted below. Booster memberships are now
available in the school's office.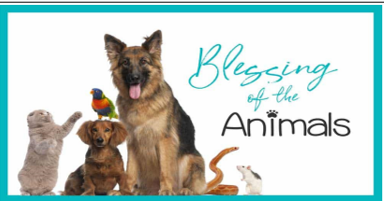 There will be a Blessing of the Animals on the Feast of Saint Francis, October 4, 2018 at 2:45 in the courtyard of the Basilica School for students and parents of the Basilica School.
There will also be a Blessing of the Animals on Thursday, October 4 from 5:00 p.m.-6:30 p.m. in the Gift Shop parking lot for all those who wish to have their pets blessed.
NEW Monthly Video Series


Catholicism: The Pivotal Players


with Bishop Robert Barron
Bishop Robert Barron's "Catholicism: The Pivotal Players" is a film series that illuminates six people who not only shaped the life of the Church but changed the course of civilization. Join our guest presenters as they help us to unlock the truth behind the Catholic Church's most influential people. From St. Francis of Assisi, to St. Catherine of Siena, from St. Thomas Aquinas to Michelangelo, all the way to Blessed John Henry Newman and G.K. Chesterton, Christ's Incarnation is on display through the minds and lives of his Church's members.
This series, held on the first Monday of each month, illumines a handful of saints, artists, mystics, and scholars who not only shaped the life of the Church but changed the course of civilization. This month's presentation on Monday 10/01/18 at 7:00 PM in the St. Francis Room of the KMC features the life and legacy of St. Francis of Assisi.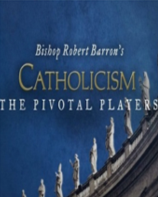 Catholic Climate Covenant: Feast of St. Francis
Educational Outreach Program:
Every October 4th, the Feast of St. Francis celebrates the saint who saw all created beings as his brother or sister. Inspired by this example, each year our Social Justice Ministry provides a program produced by Catholic Climate Covenant to help our faith community explore how we can better care for creation and the poor.
Please join us on Thursday 10/04/18 at 7:00 PM in the St. Francis Room of the Klaus Murphy Center, for this annual event that focuses on helping us explore how we can better care for creation and the poor. This year's 90-minute program, entitled,
"Who Is My Neighbor in a Climate – Threatened World?"
helps us focus on the interconnections between immigration, refugees, and climate change.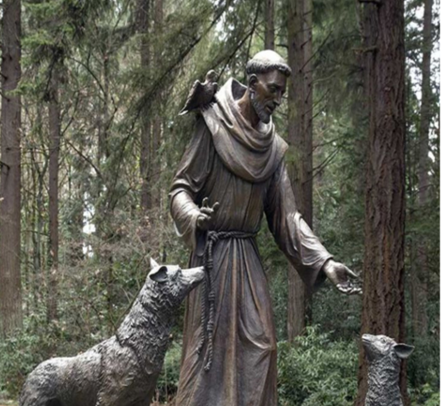 The Basilica School: Fostering growth in spiritual,
academic, cultural, and social development.
To make a donation, please visit
www.basilicaschoolkeywest.com or call 305-294-1031.
The Basilica of St. Mary Star of the Sea
Address
The Basilica of Saint Mary Star of the Sea
1010 Windsor Lane
Key West, FL 33040
Phone/Fax
305-294-1018 Office
305-292-8096 Fax
Email