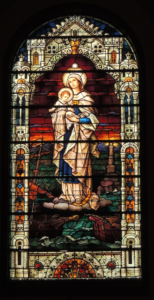 "With a hymn composed in the eighth or ninth century, thus for over a thousand years, the Church has greeted Mary, the Mother of God, as "Star of the Sea": Ave maris stella. Human life is a journey. Towards what destination? How do we find the way? Life is like a voyage on the sea of history, often dark and stormy, a voyage in which we watch for the stars that indicate the route. The true stars of our life are the people who have lived good lives. They are lights of hope. Certainly, Jesus Christ is the true light, the sun that has risen above all the shadows of history. But to reach him we also need lights close by—people who shine with his light and so guide us along our way. Who more than Mary could be a star of hope for us? With her "yes" she opened the door of our world to God himself; she became the living Ark of the Covenant, in whom God took flesh, became one of us, and pitched his tent among us (cf. Jn 1:14).
Pope Benedict XVI from his Encyclical Letter, Spe Salvi
WELCOME VISITORS AND NEW PARISHIONERS
Welcome to The Basilica of Saint Mary Star of the Sea. Whether you are a visitor or new to our parish, interested in becoming Catholic, seeking to return to the practice of your faith or an active member of our parish, we are pleased that you have come to our website and we will do all that we can to assist you. If you cannot find the information that you are seeking on this website, please call our parish office (305) 294 1018 or email us at stmary@stmarykeywest.com and we will make every effort to help you.
If you are a new parishioner, you are invited to stop by the Rectory to register and let us know how we may be of service to you.
You are welcome to pray in the historic Grotto of Our Lady of Lourdes, the Stations of the Cross Garden, to adore the Blessed Sacrament in the Adoration Chapel and to visit our Gift Shop.
Pamphlets, leading you on a self-guided walking tour of the Basilica, are available at the entrance to the Basilica or you can visit our Web App at http://bsmkw.com on your mobile device.
Online Gift Shop Now Open!
Our online gift shop is now open. You may now purchase items and have them shipped directly to you. If you have visited our store and don't see some of our items online, give us a call and we will ship the order to you.
All proceeds from the Gift Shop benefit The Basilica School.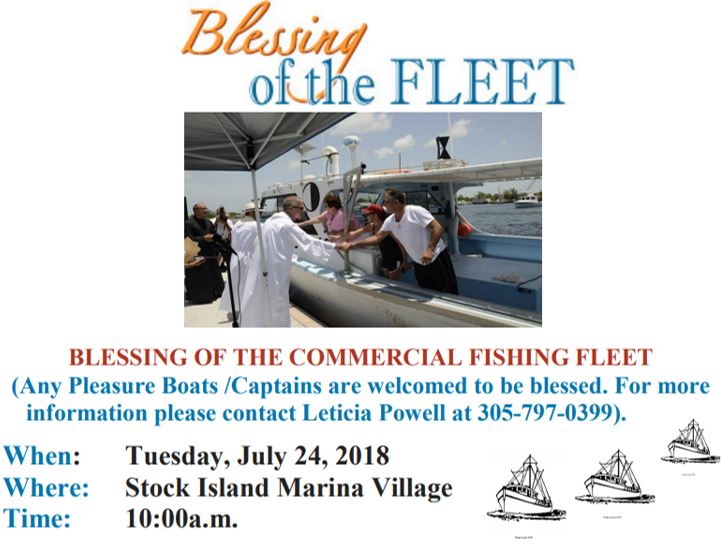 BEREAVEMENT MEETINGS
If you are working your way through the grieving process from the death of a spouse, parent, child, sibling or friend, be reminded that grief support meetings are available to you every Thursday at 7:15 pm in the St. Francis Room of the Klaus Murphy Center. All bereaved are invited to receive support.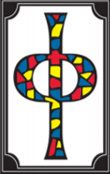 DIOCESAN PUBLICATION
ONE GOD, ONE CHURCH ONE COMPANY
The Weekly Bulletin has become one the most important communications tools for the Church to communicate with their parishioners. This bulletin is distributed to each parishioner every week as they attend Mass. If you would like to take advantage of this opportunity to support, promote or advertise a business please contact Charbel Barak of Diocesan Publication at 305-775-9222 or CBarakat@Diocesan.com.

PERPETUAL ADORATION CHAPEL
Everyone is welcome to spend some quiet time with Jesus in our Adoration Chapel. May we take advantage of this great opportunity to be in the presence of the Body of Christ. Come and let Him transform you. Please call Maria Delpino at (305) 587-3545 if you are interested in filling in the adoration hours or to be part of the substitute list.

Who: All High School Students are invited
What: Steubenville Conference in Orlando, Florida with an exciting line up of speakers, musicians, and presenters
When: July 27-31, 2018
Where: Rosen Shingle Creek on Universal Blvd and Sea World in Orlando, Florida
Cost: $300
Contact Joanna Morris at 305-294-1031 or morris@basilicaschool.com to sign up!
Building the Basilica School Activity Center
To Serve Our Community in Mind, Body, and Spirit
In late Dec. 2015, the School's gymnasium was declared structurally unsound, was eventually condemned, and demolished along with the attached cafeteria. After much deliberation with the Archdiocesan Building Director and our building committee, a plan was set forth to build the Basilica School Activity Center. The Architectural Firm is Villa and Associates. The construction company of Charley Toppino and Sons was selected to be the project contractor. The total project development budget for the Basilica School Activity Center was reduced to $2.983 M which includes all soft costs, hard costs, owner equipment costs, and project contingencies (including architectural fees and demolition costs already paid).
The Capital Campaign, Building The Basilica School Activity Center to Serve our Community in Mind, Body and Spirit, formally began in August 2016. To our astonishment and with our gratitude $2,867,208.00 has been raised or pledged to date.
We humbly appeal for your assistance to bridge the gap. To make a donation, please visit www.basilicaschoolkeywest.com or call
305-294-1031.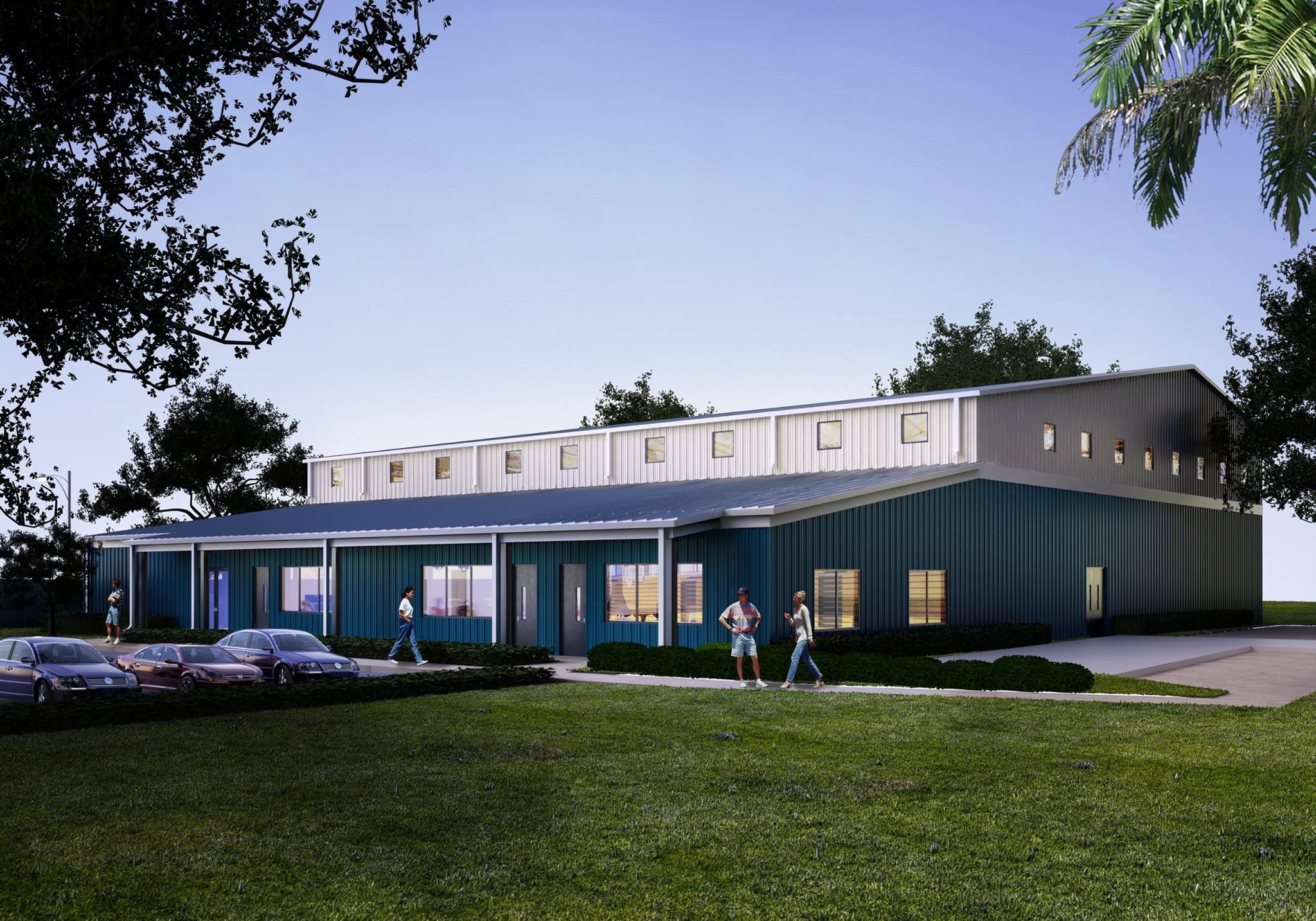 THE ROSE RENNA ACTIVITY CENTER

At the School's Mass on Friday, May 18, Maria Renna Sharpe addressed the Basilica students, faculty and families present to explain why she and her husband, Rob decided to participate in the Capital Campaign-Building the Basilica School Activity Center–To Serve our Community in Mind, Body and Spirit by donating the gift of the naming opportunity in honor of her mother, Rose Renna.
"Rose Renna is my mom. She was born in a small, medieval farming village in Italy called Prata, P.U., up in the mountains, southeast of Naples. At 18, she finished her studies and became certified to teach elementary school. She married my dad in 1954. Life was hard in southern Italy at that time, so mom and dad decided to come to the United States. They couldn't speak English, didn't have any money, and had to endure a lot of hardship to come here, but they were lucky. I say they were lucky because although dad had never set foot in the United States, his dad had come here in the early 1920s and had gotten US citizenship. This enabled my dad to come to this country to live and work and to help my mom become a citizen, too. Though they were both highly educated in Italy, Dad became a janitor and mom went to work in a factory. They worked hard, learned English and bit by bit progressed in life. They struggled, but were grateful that they could earn a living and support their family. They lived a very modest life because they wanted to make sure that they had the means to provide for all four of their children's education. Nothing was more important to my mom and dad than education, all while ensuring that we stayed healthy and active. Dad used to say "mens sana in corpore sano" (Latin for a "healthy mind in a healthy body" ). They pushed all four of us children to advance our education in mind, body and spirit.
Their focus on making sure we learned and achieved our best was a great gift to all of us. We all achieved success in our careers. But, mom gave us even greater gifts: those of humility, compassion and faith. She made sure that her children understood that our intellects, our health, our bodies and every breath we take are gifts from God for which we should be grateful. She taught us that we should be compassionate …slow to anger, and eager to show love. And most importantly, she instilled in us the faith that God knows our every need. These gifts have provided us with wonderful lives that we are blessed to share with others.
When we heard about the challenge Saint Mary was facing with the Activity Center, Rob and I decided to help by sharing the abundance in our life and to do it in honor of my mom, Rose. At 82, "Nonna Rosa", as we call her, still goes to Mass every day, prays the rosary incessantly and loves Key West. I can't wait for her to see the new center. I know she will be thrilled!
In the Book of Revelation 7:12, John the Apostle writes: "Blessing and glory and wisdom and thanks and honor and power and strength to our God forever and ever! Amen." May we always remember this. "Blessing and glory and wisdom and thanks and honor and power and strength to our God forever and ever! Amen."
Children enjoy the Activity Center and God bless you all!"
The Basilica of St. Mary Star of the Sea
Address
The Basilica of Saint Mary Star of the Sea
1010 Windsor Lane
Key West, FL 33040
Phone/Fax
305-294-1018 Office
305-292-8096 Fax
Email