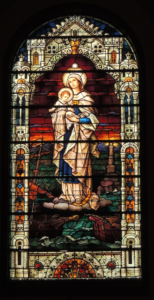 "With a hymn composed in the eighth or ninth century, thus for over a thousand years, the Church has greeted Mary, the Mother of God, as "Star of the Sea": Ave maris stella. Human life is a journey. Towards what destination? How do we find the way? Life is like a voyage on the sea of history, often dark and stormy, a voyage in which we watch for the stars that indicate the route. The true stars of our life are the people who have lived good lives. They are lights of hope. Certainly, Jesus Christ is the true light, the sun that has risen above all the shadows of history. But to reach him we also need lights close by—people who shine with his light and so guide us along our way. Who more than Mary could be a star of hope for us? With her "yes" she opened the door of our world to God himself; she became the living Ark of the Covenant, in whom God took flesh, became one of us, and pitched his tent among us (cf. Jn 1:14).
Pope Benedict XVI from his Encyclical Letter, Spe Salvi
WELCOME VISITORS AND NEW PARISHIONERS
Welcome to The Basilica of Saint Mary Star of the Sea. Whether you are a visitor or new to our parish, interested in becoming Catholic, seeking to return to the practice of your faith or an active member of our parish, we are pleased that you have come to our website and we will do all that we can to assist you. If you cannot find the information that you are seeking on this website, please call our parish office (305) 294 1018 or email us at stmary@stmarykeywest.com and we will make every effort to help you.
If you are a new parishioner, you are invited to stop by the Rectory to register and let us know how we may be of service to you.
You are welcome to pray in the historic Grotto of Our Lady of Lourdes, the Stations of the Cross Garden, to adore the Blessed Sacrament in the Adoration Chapel and to visit our Gift Shop.
Pamphlets, leading you on a self-guided walking tour of the Basilica, are available at the entrance to the Basilica or you can visit our Web App at http://bsmkw.com on your mobile device.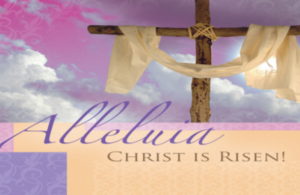 As Pope Francis proclaims in the Ubi et Orbi Easter message,
"Dear Brothers and Sisters, a Happy and Holy Easter! The Church throughout the world echoes the angel's message to the women: "Do notbe afraid! I know that you are looking for Jesus who was crucified. He is not here; for he has been raised. Come, see the place where he lay" (Mt 28:5-6). The message which Christians bring to the world is this: Jesus, Love incarnate, died on the cross for our sins, but God the Father raised him and made him the Lord of life and death. In Jesus, love has triumphed over hatred, mercy over sinfulness, goodness over evil, truth over falsehood, life over death. That is why we tell everyone: "Come and see!" In every human situation, marked by frailty, sin and death, the Good News is no mere matter of words, but a testimony to unconditional and faithful love: it is about leaving ourselves behind and encountering others, being close to those crushed by life's troubles, sharing with the needy, standing at the side of the sick, elderly and outcast… "Come and see!" Love is more powerful, love gives life, love makes hope blossom in the wilderness."
On behalf of Fathers Juan Rumin Dominguez and Arthur Dennison, Deacons Peter Batty and Bob Magnuson, Sisters Mary, Euphemia, andElizabeth and of all who are privileged to serve here, may the Risen Christ fill you with hope and joy and every grace you need this Easter Season and always.
Peace be with you,Fr. John C. Baker

One of the greatest challenges in our culture today is the breakdown of the family bond. This occurs because of a variety of interruptions in our lives, such as the need for both husband and wife to work, the need for part time jobs, the demands of school and sports programs, the introduction of video games and social media that seem to occupy so much of our children's free time and a host of other reasons. This Easter, we would like to encourage all the families of the Basilica School to consider the following: How may I strengthen the bond in my family?
Perhaps its eating a meal together, going for a walk or even enjoying a board game together in the family room. As we reflect on this Easter Season, we should also ask ourselves what can be done to make our families like that of Jesus, Mary and Joseph. Attending Sunday Mass together is a great place to start. Sunday Mass is so much more than an obligation. Mass provides us with an opportunity to come together in the imitation of the Holy Family, to worship and give thanks. It invites Christ to the center of the family bond while encouraging a type of family intimacy that can be achieved nowhere else.
Every Sunday, the 9:00am Sunday Mass is dedicated to the children of the Parish. With the Children's choir singing and a homily directed specifically to our young people, this Children's Mass is especially great for families to attend together. Many of us have hectic weekend schedules. For that reason, there is a Saturday Vigil Mass at 6:00pm and three other Masses on Sunday at 7:30am,10:30am and a noon mass in Spanish.
God so generously gifts us with 168 hours each week to spend however we want. St. Maximilian Kolbe said, "The culmination of the Mass is not the consecration, but Communion." Let us all come together then and spend one of those hours with God and with our families. We can rest assured that God will enter our families whenever and to whatever measure He is invited.
Robert Wright, Principal
Online Gift Shop Now Open!
Our online gift shop is now open. You may now purchase items and have them shipped directly to you. If you have visited our store and don't see some of our items online, give us a call and we will ship the order to you.
Gift Shop Hours
Mon-Fri: 9am – 3pm, Sat: 9am – 2pm, Sunday after all Masses.
For information, call Liz Buchman at (305) 294-0651.
All proceeds from the Gift Shop benefit The Basilica School.
Shop Now

BLESSING OF THE EASTER BASKETS
Popular traditions on Holy Saturday are associated in some way with preparations for the festivities of Easter. On this day, or during the days preceding, eggs are boiled and dyed, Easter clothes are purchased, and foods prepared. The blessing of special foods for Easter is still a popular tradition, especially among people of Polish ancestry. The Easter Food Baskets will be blessed in Polish on Holy Saturday, April 20 at 11:00 a.m.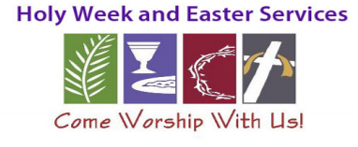 Wednesday, April 17-Daily Mass at 7:30 am
Adoration Chapel closes at 8:00 am
HOLY THURSDAY, APRIL 18
7:00 pm – Mass of the Lord's Supper
Veneration of the Blessed Sacrament to follow until 10 pm
GOOD FRIDAY, APRIL 19
2:30 pm Chaplet of Divine Mercy Prayer
3:00 pm Liturgy of the Lord's Passion in English/Spanish
6:00 pm Stations of the Cross in English
7:00 pm Stations of the Cross in Spanish
HOLY SATURDAY, APRIL 20
11:00 am Blessing of the Easter food baskets in Polish
8:00 pm Vigil in the Holy Night
EASTER SUNDAY OF THE RESURRECTION OF THE LORD – APRIL 21
7:00 am – Sunrise Mass in the Stations of the Cross Garden
7:30 am – Mass in the Basilica
9:00 am – Mass in the Basilica
9:15 am – Mass in the Stations of the Cross Garden
10:30 am – Mass in the Basilica
10:45 am – Mass in the Stations of the Cross Garden
12:00 noon – Mass in the Basilica in Spanish
3:00 pm—Adoration Chapel reopens

Since 2002, the Catholic Church in the U.S.A. has followed a set of rules initiated by the bishops of the country and approved by the Vatican for dealing with sexual abuse of minors by priest or deacons: The Charter for the Protection of Children and Young People. In the  Archdiocese of Miami, the policy includes vulnerable adults.
Every U.S. diocese/eparchy must meet a specific set of requirements. We will share a couple of them each week throughout April during Child Abuse Prevention Month. The Archdiocese of Miami is in compliance and has been each of the 17 years since the inception of the Charter.
• To report allegations concerning child sexual abuse to civil authorities and to cooperate with the civil investigations.
• To investigate promptly and objectively any allegation of sexual abuse of minors by a priest or deacon.
• The Archdiocese of Miami created calling cards with "Triple A" steps for reponse, called "Alerts for Suspected Physical or Sexual Abuse of a Child or Vulnerable Adult."
A-1 Alert Department of Children and Family Services immediately.
A-2 Alert Archdiocese of Miami Safe Environment Office.
A-3 Alert Audiences with messaging assistance from the ADOM Communications Director.
Hotline Numbers: Statewide (DCF) Abuse Hotline
1-800-96-ABUSE (1-800-962-2873)
Archdiocesan Abuse Hotline:1-866-802-2873
Victim Assistance Coordinator
Peter Routsis-Arroyo: 1-866-802-2873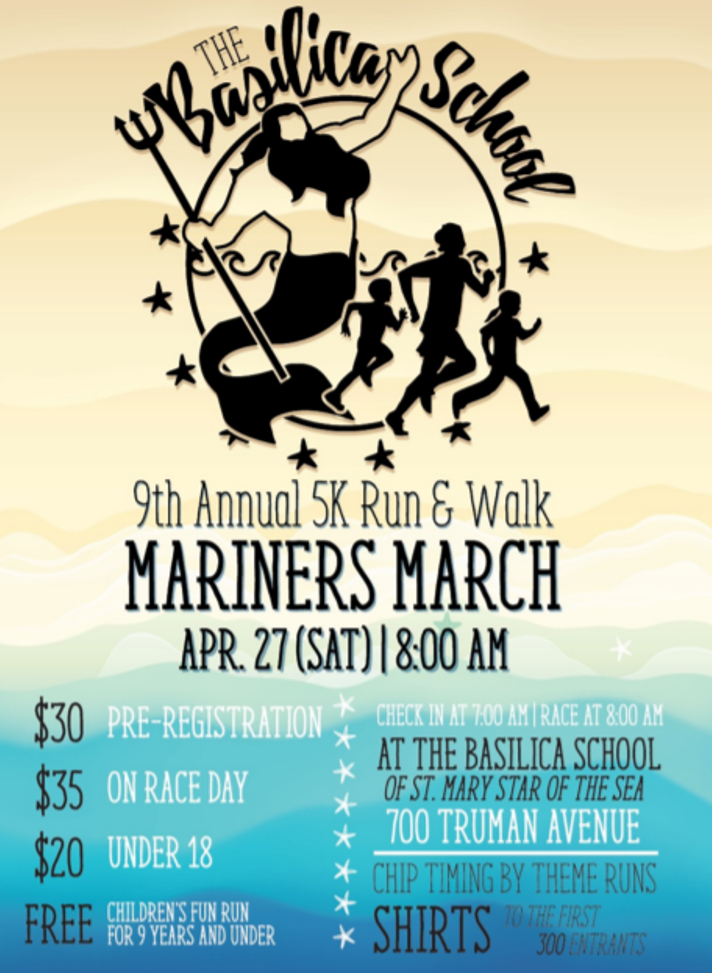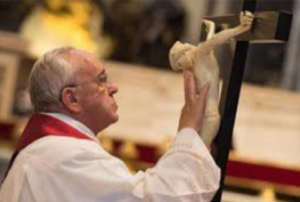 FROM POPE FRANCIS' LENTEN MESSAGE FOR 2019
Dear Brothers and Sisters: The "lenten" period of forty days spent by the Son of God in the desert of creation had the goal of making it once more that garden of communion with God that it was before original sin (cf.MK 1:12-13; Is 51:3). May our Lent this year be a journey along that same path, bringing the hope of Christ also to creation, so that it may be "set free from its bondage to decay and obtain the glorious liberty of the children of God" (Rom8:21). Let us not allow this season of grace to pass in vain! Let us ask God to help us set out on a path of true conversion. Let us leave behind our selfishness and self-absorption, and turn to Jesus' Pasch. Let us stand beside our brothers and sisters in need, sharing our spiritual and material goods with them. In this way, by concretely welcoming Christ's victory over sin and death into our lives, we will also radiate its transforming power to all of creation.
MENSAJE DEL PAPA FRANCISCO PARA LA CUARESMA 2019
Queridos Hermanos y Hermanas: La "Cuaresma" del Hijo de Dios fue un entrar en el desierto de la creación para hacer que volviese a ser aquel jardín de la comunión con Dios que era antes del pecado original (cf. Mc 1,12-13; Is 51,3). Que nuestra Cuaresma suponga recorrer ese mismo camino, para llevar también la esperanza de Cristo a la creación, que «será liberada de la esclavitud de la corrupción para entrar en la gloriosa libertad de los hijos de Dios» (Rm 8,21). No dejemos transcurrir en vano este tiempo favorable. Pidamos a Dios que nos ayude a emprender un camino de verdadera conversión. Abandonemos el egoísmo, la mirada fija en nosotros mismos, y dirijámonos a la Pascua de Jesús; hagámonos prójimos de nuestros hermanos y hermanas que pasan dificultades, compartiendo con ellos nuestros bienes espirituales y materiales. Así, acogiendo en lo concreto de nuestra vida la victoria de Cristo sobre el pecado y la muerte, atraeremos su fuerza transformadora también sobre la creación.
The Basilica School: Fostering growth in spiritual,
academic, cultural, and social development.
To make a donation, please visit
www.basilicaschoolkeywest.com or call 305-294-1031.
The Basilica of St. Mary Star of the Sea
Address
The Basilica of Saint Mary Star of the Sea
1010 Windsor Lane
Key West, FL 33040
Phone/Fax
305-294-1018 Office
305-292-8096 Fax
Email