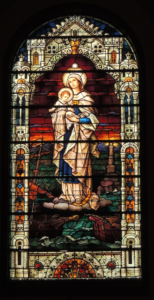 "With a hymn composed in the eighth or ninth century, thus for over a thousand years, the Church has greeted Mary, the Mother of God, as "Star of the Sea": Ave maris stella. Human life is a journey. Towards what destination? How do we find the way? Life is like a voyage on the sea of history, often dark and stormy, a voyage in which we watch for the stars that indicate the route. The true stars of our life are the people who have lived good lives. They are lights of hope. Certainly, Jesus Christ is the true light, the sun that has risen above all the shadows of history. But to reach him we also need lights close by—people who shine with his light and so guide us along our way. Who more than Mary could be a star of hope for us? With her "yes" she opened the door of our world to God himself; she became the living Ark of the Covenant, in whom God took flesh, became one of us, and pitched his tent among us (cf. Jn 1:14).
Pope Benedict XVI from his Encyclical Letter, Spe Salvi
WELCOME VISITORS AND NEW PARISHIONERS
Welcome to The Basilica of Saint Mary Star of the Sea. Whether you are a visitor or new to our parish, interested in becoming Catholic, seeking to return to the practice of your faith or an active member of our parish, we are pleased that you have come to our website and we will do all that we can to assist you. If you cannot find the information that you are seeking on this website, please call our parish office (305) 294 1018 or email us at stmary@stmarykeywest.com and we will make every effort to help you.
If you are a new parishioner, you are invited to stop by the Rectory to register and let us know how we may be of service to you.
You are welcome to pray in the historic Grotto of Our Lady of Lourdes, the Stations of the Cross Garden, to adore the Blessed Sacrament in the Adoration Chapel and to visit our Gift Shop.
Pamphlets, leading you on a self-guided walking tour of the Basilica, are available at the entrance to the Basilica or you can visit our Web App at http://bsmkw.com on your mobile device.
Hurricane Irma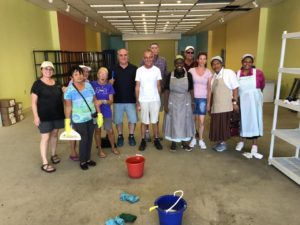 The Basilica of St. Mary Star of the Sea coordinates its relief effort through Star of Sea (SOS) Foundation. The American Red Cross is also partnering with SOS Foundation in response to the overwhelming generosity of the Florida residents who want to help the people affected by hurricane Irma.
Unfortunately, SOS Foundation sustained significant damage at the Outreach Mission located on Stock Island (collapsed roof). However, thanks to a generous benefactor, SOS has relocated to a temporary storefront located next to KMART in Key Plaza. SOS will open the Key Plaza storefront for general distribution on Monday 9/25/17.
To donate, or help with the volunteer effort, please visit sosmission.org
Donate
Volunteer
Christmas Mass Schedule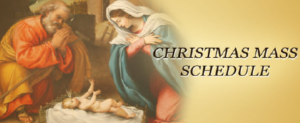 Saturday, December 23, 2017 6:00pm Vigil Mass for the 4th Sunday of Advent
Christmas Eve Sunday, December 24, 2017
Our Regular Sunday Mass Schedule for the 4th Sunday of Advent
(7:30a.m., 9:00a.m., 10:30a.m., 12 Noon)
plus
5:00PM Vigil Mass
(Children's Gospel Pageant)
and
12:00 Midnight Mass (Carols at 11:30 pm)
Christmas Day
Monday, December 25, 2017
7:30 a.m. Mass in English
9:00 a.m. Mass in English
10:30 a.m. Mass in English
12:00 Noon in Spanish
The Feast of the Holy Family of Jesus, Mary and Joseph
Sunday, December 31, 2017
7:30a.m., 9:00a.m., 10:30a.m. & 12:00 Noon (Spanish)
Solemnity of Mary, the Holy Mother of God
Sunday, December 31st
6:00p.m. Vigil Mass (Bilingual)
7:00p.m. Vigil Mass (Creole)
Monday, January 1st, 2018
7:30a.m, 9:00a.m and 10:30 am ( All in English)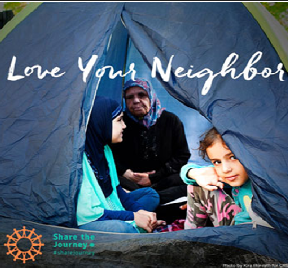 SHARE THE JOURNEY WITH MIGRANTS & REFUGEES
During Advent, we prepare our hearts for Christ's coming. We pray and reflect individually, with our families and in our faith communities. This year, we celebrate Advent during the Share the Journey campaign led by Pope Francis, which calls the Church around the world to reach out to our immigrant and refugee neighbors. As we reflect on how Mary and Joseph welcomed Jesus into the world in a stable, we remember in a special way families who are on the road around the world looking for shelter—especially during the winter months. Thus, Pope Francis, Caritas International, the US Catholic Conference of Bishops, Catholic Charities USA and Catholic Relief Services all invite you to share the journey by walking with them in prayer and support. For more information, visit sharejourney.org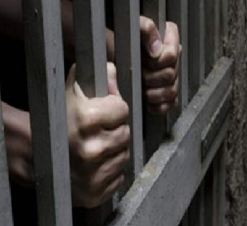 NEW FAITH FORMATION PROGRAM STARTING!
Church of Second Chances: A Faithful Exploration of Incarceration
Wednesdays 5:30 to 7:00 PM (1/3/18 – 2/28/18)
Church of Second Chances: A Faithful Exploration of Incarceration is an eight week JustMatters module that introduces the Christian principle of restorative justice, points out the critical need for comprehensive prison reform, and offers a faith-based critique of the U.S. prison system.
By sharing the stories of incarcerated people through interviews, documentaries, presentations by experts, dialogue, and reflection. The Church of Second Chances widens the circle of connection. Exploring the lived experience of people behind bars and exposing injustices in the judicial system through the lens of faith, this eight week program hopes to inspire a prophetic revision of incarceration that invites restoration, mercy, and reconciliation. REGISTRATION is required to access program materials. For more information, contact Brenda Callahan at (410) 703 8211, or email bcallahan@stmarykeywest.com.
DETENTION MINISTRY




CHRISTMAS CAROLING




Monroe County Detention Center
The Christmas season can be difficult for many. However, those separated from friends and family by incarceration face unique challenges. Therefore, as has been our tradition for many years, the Basilica will be conducting its Christmas caroling and gift distribution again this year.
The Christmas Caroling & Gift Bag distribution portion of the program will take place at the Monroe County Detention Center on Thursday 12/21/15 at 7:30 PM.
WE ARE IN NEED OF ONE MORE MUSICIAN who can accompany us as we sing our way through the facility.
COMPLETION OF A SECURITY CLEARANCE FORM IS REQUIRED. The form must be completed and returned (with a picture ID attached) NO LATER THAN 12/12/17. For more information on Detention Ministry, or to obtain the required form, contact Brenda Callahan at (410) 703 8211 or email bcallahan@stmarykeywest.com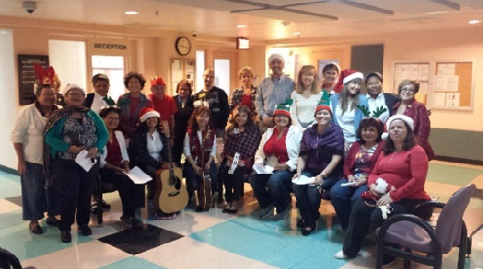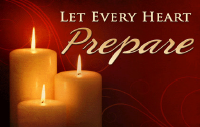 ADVENT PENANCE SERVICES
SERVICIO PENITENCIAL DE ADVIENTO
In addition to the Sacrament of Penance being offered on Saturday afternoons from 4:30pm until 5:30 pm, the following opportunities are provided to prepare the way for the Lord:
Parish Advent Confessions
Confesiones Parroquiales de Adviento
• Saturday, Dec. 16th, 4:30p.m. – 6:00p.m.
• Sunday, Dec. 17th, after 7:30, 9:00 & 10:30a.m.Masses
and before the 12:00 Noon Mass.
• Saturday, Dec. 23rd, 4:00-6:00pm
Bridges to Contemplative Living
Series with Thomas Merton
Book Three: Living Your Deepest Desires
"We do not find the meaning of life by ourselves alone – we find it with another." (Thomas Merton)
If contemplative living is something that resonates with you, please consider gathering with us in the Stations of the Cross Garden, on Thursday mornings from 8:30-10:00 AM (1/4/18 to 2/22/1). During our time together we will reflect on Merton's many assertions that only by accepting your life history and present life situation can you transcend both, living more joyfully and courageously. No prior reading or
experience is needed, and new participants are welcome at any time. To register for the series, and obtain the book, contact Brenda Callahan at (410) 703 8211 or email bcallahan@stmarykeywest.com.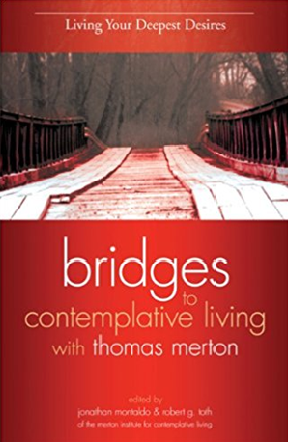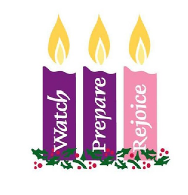 THIRD SUNDAY IN ADVENT
John 1:6-8, 19-28
Last week, Mark introduced John the Baptist. The evangelist emphasized the proclamation of Good News. This week, the gospel writer, John, viewed the Baptist as a witness to the coming Messiah. John the Baptist stood alone against the hypocrisy of his time and all time. He told the truth, because he witnessed to God's Truth, the Christ. Through his ministry, John the Baptist opened the way for Jesus of Nazareth. As Christians, we, too, prepare the way of the Lord for others. Our words, our example, our character need to be transparent, like John's. While the world may not understand us, it will never be able to charge us with duplicity or diversion. Our witness will be true and from the heart. And everyone will know who we follow, who we expect to soon arrive.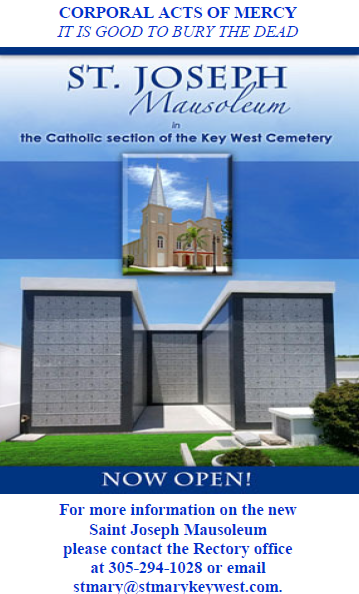 Christmas Program
The Basilica School's Annual Christmas Program will be held on December 19th at 6:00pm in the Key West High School Auditorium. Students should arrive by 5:30pm. Front row seating is reserved for Basilica classes.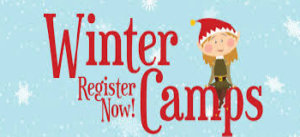 Registration for The Basilica School Winter Camp has opened Any Basilica student interested in registering should email Robinson@basilicaschool.com. Camp will begin at 7:45am and conclude each day at 5:00pm. Camp dates are December 26-29 and January 2-5.
Building the Basilica School Activity Center
To Serve Our Community in Mind, Body, and Spirit
In late Dec. 2015, the School's gymnasium was declared structurally unsound, was eventually condemned, and demolished along with the attached cafeteria. After much deliberation with the Archdiocesan Building Director and our building committee, a plan was set forth to build the Basilica School Activity Center. The Architectural Firm is Villa and Associates. The construction company of Charley Toppino and Sons was selected to be the project contractor. The total project development budget for the Basilica School Activity Center was reduced to $2.983 M which includes all soft costs, hard costs, owner equipment costs, and project contingencies (including architectural fees and demolition costs already paid).
The Capital Campaign, Building The Basilica School Activity Center to Serve our Community in Mind, Body and Spirit, formally began in August 2016. To our astonishment and with our gratitude $2,534,184.00 has been raised or pledged to date.
We humbly appeal for your assistance to bridge the gap. To make a donation, please visit www.basilicaschoolkeywest.com or call
305-294-1031.
The Basilica of St. Mary Star of the Sea
Address
The Basilica of Saint Mary Star of the Sea
1010 Windsor Lane
Key West, FL 33040
Phone/Fax
305-294-1018 Office
305-292-8096 Fax
Email