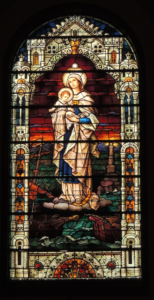 "With a hymn composed in the eighth or ninth century, thus for over a thousand years, the Church has greeted Mary, the Mother of God, as "Star of the Sea": Ave maris stella. Human life is a journey. Towards what destination? How do we find the way? Life is like a voyage on the sea of history, often dark and stormy, a voyage in which we watch for the stars that indicate the route. The true stars of our life are the people who have lived good lives. They are lights of hope. Certainly, Jesus Christ is the true light, the sun that has risen above all the shadows of history. But to reach him we also need lights close by—people who shine with his light and so guide us along our way. Who more than Mary could be a star of hope for us? With her "yes" she opened the door of our world to God himself; she became the living Ark of the Covenant, in whom God took flesh, became one of us, and pitched his tent among us (cf. Jn 1:14).
Pope Benedict XVI from his Encyclical Letter, Spe Salvi
WELCOME VISITORS AND NEW PARISHIONERS
Welcome to The Basilica of Saint Mary Star of the Sea. Whether you are a visitor or new to our parish, interested in becoming Catholic, seeking to return to the practice of your faith or an active member of our parish, we are pleased that you have come to our website and we will do all that we can to assist you. If you cannot find the information that you are seeking on this website, please call our parish office (305) 294 1018 or email us at stmary@stmarykeywest.com and we will make every effort to help you.
If you are a new parishioner, you are invited to stop by the Rectory to register and let us know how we may be of service to you.
You are welcome to pray in the historic Grotto of Our Lady of Lourdes, the Stations of the Cross Garden, to adore the Blessed Sacrament in the Adoration Chapel and to visit our Gift Shop.
Pamphlets, leading you on a self-guided walking tour of the Basilica, are available at the entrance to the Basilica or you can visit our Web App at http://bsmkw.com on your mobile device.

Dear Brothers and Sisters in Christ,
Follow Him and change your life. The message of Jesus is clear. When He says those words, "change your life," He is asking you to make a profound change in your whole life. To do that first, we must listen to the Gospel and learn who Jesus is. And only once we begin to know Him can we choose to follow Him and to help Him help other. That's what it means to be a disciple.
There are many aspects of His life that help us to understand how we must change to be more like Jesus. He calls us to lift up the poor, to cherish and love them, to fight injustices, to spread the Good News, and to share all the goods of Gods creation so that they are not kept only by a few. And while we cannot change our life in one day, we can take the steps to follow Him every day to become better disciples.
I write to you today to suggest one meaningful way for us to follow Jesus by making a gift of hope through the Archbishop's Charity and Development Drive (ABCD). The ABCD which supports our community through life-changing programs and ministries, is a way for us to put our faith into action. Every gift opens the door to a better tomorrow, a better life and a more hopeful future.
Hope has a name: Jesus. To put our faith in Jesus means we must put it into action through charity. Our Archdiocesan programs and ministries effect change, share the love of Christ, and bring hope to people in need. In the words of Pope Benedict, "A world without God is a world without hope. A world without God is a world without a future."
Please join me in answering His call by making a gift of hope today through the ABCD. Individually, we can change our own life, but together we can change the world. United, let us be One in Faith, One in Hope and One in Charity. Life is God's gift to us, and what we do with it is our gift to God. Thank you and god bless you!
With gratitude and hope,

Most Reverend Thomas G. Wenski Archbishop of Miami
Online Gift Shop Now Open!
Our online gift shop is now open. You may now purchase items and have them shipped directly to you. If you have visited our store and don't see some of our items online, give us a call and we will ship the order to you.
Gift Shop Hours
Mon-Fri: 9am – 3pm, Sat: 9am – 2pm, Sunday after all Masses.
For information, call Liz Buchman at (305) 294-0651.
All proceeds from the Gift Shop benefit The Basilica School.
Shop Now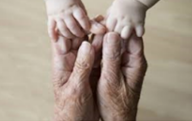 RESPECT FOR HUMAN LIFE
The foundation for Catholic social teaching is the proper understanding of the dignity and value of the human person. On Jan 22, our nation will mark the 46th anniversary of Roe v. Wade, the Supreme Court decision that made abortion legal throughout the United States. Since that decision, more than 61,000,000 children's lives have been lost to abortion, and many suffer that loss—often in silence. So, please consider joining many Catholics across this Country in prayer for a culture of life.
As is tradition at Saint Mary Star of the Sea Basilica, the Knights of Columbus 4th Degree Honor Guard will be a visible sign of our participation in this prayer by standing guard on Sunday, Jan. 20, 2019 at the Memorial for the Unborn until the completion of the 10:30 a.m. Mass at which time the Rosary will be prayed for a greater respect of human life.
ARCHBISHOP'S CHARITY & DEVELOPMENT MASS
His Excellency Archbishop Thomas G. Wenski will be offering a Mass of Thanksgiving for uniting with him last year to be One in Faith, One in Hope and One in Charity on Thursday, January 17, 2019 at 6:00pm. There will a Reception following the Mass in the Klaus-Murphy Center. Cocktail attire. If you would like to go to the reception, please RSVP to the Rectory Office (Ph:305-294-1018) by 11:00am on Monday, Jan.14.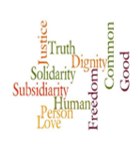 SOCIAL JUSTICE MINISTRY MONTHLY MEETING
Social Justice, is a newly forming ministry here at the Basilica of St. Mary Star of the Sea that strives to help parishioners recognize and respond to their baptismal call to discipleship. Rooted in Scripture and guided by Catholic Social Teaching (CST), this ministry seeks to educate the parish about social ministry and provide the means by which individuals and the parish community can use their gifts to serve the poor and vulnerable and to work for justice locally and throughout the world. If you are interested in learning more about Social Justice and becoming a part of this vibrant ministry, please join us on Monday 01/14/19 at 5:30 p.m., St. Francis Room of the Klaus Murphy Center.

RITE OF CHRISTIAN INITIATION FOR ADULTS
If you are seeking to be fully initiated in the Church, to receive Confirmation, or just interested in finding out more about the Church, you are welcome to attend. For more information,
please call the Rectory office 305-294-1018 or Deacon Peter Batty (305-797-0656).

Gabriel Project
If you know someone who is pregnant or with a newborn and may need assistance, you can contact the Gabriel Project at hello@gabrielprojectkw.com or by calling us at 786-492-2867.
Interested in becoming a Gabriel Project Angel? Please contact Mrs. Carolina DuPont at hello@gabrielprojectkw.com.
"The Lord is with you … do not be afraid." Luke 1:26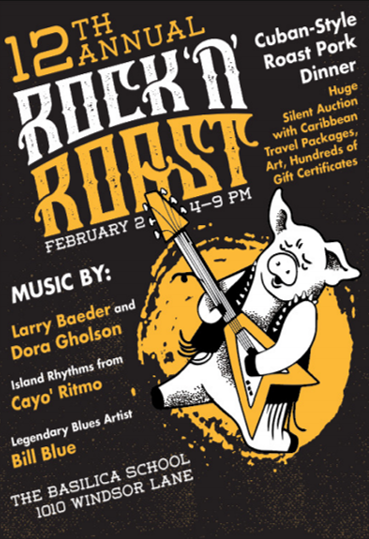 A Gift for You: FORMED
The Archdiocese of Miami partnered with the Augustine Institute to provide a digital platform entitled FORMED for all of the parishes within the Archdiocese and graciously extended it to us. FORMED is considered the "Netflix for Catholics" and provides extensive access to on demand videos, audio presentations, and eBooks for adults and children in English and in Spanish These resources can be easily accessed online and on any device anytime, anywhere. To start your free membership, go to www.stmaryskw.formed.org. If prompted to enter a code, enter N4K8W9. If you need assistance or have any questions email them to formed@stmary.com. Enjoy!

BEREAVEMENT MEETINGS
If you are working your way through the grieving process from the death of a spouse, parent, child, sibling or friend, be reminded that grief support meetings are available to you every Thursday at 7:15 pm in the St. Francis Room of the Klaus Murphy Center. All bereaved are invited to receive support.

JANUARY 2019 MOVIE NIGHT
Please join the Social Justice committee on Thursday, Jan. 24 for a potluck meal and movie night in the Mary Immaculate Room of the Klaus Murphy Center. The potluck will begin at 5:30 pm followed by the movie at 6:15 pm. Please remember to bring your dinnerware and cup.
We will be screening The Long Walk Home, a movie that dramatizes the events in 1955-56 during the Montgomery bus boycott. Two women, black and white must decide what they are going to do about it. After the movie there will be a short discussion about how it relates to Catholic Social Teaching and our obligation to life and dignity of the human person. For more information please call Jay Schwermer 305 942- 0480.

1. INSURANCE Our Parish and School have been in an insurance dance from Hurricane Irma as are many of you. In pre-Archbishop Wenski times, the Parish and the School would have had to pay the initial repairs for value of the deductibles (four percent of the value of the building) in order for the insurance to pay for the remaining repairs. In the 2005 multiple hurricane year, many parishes and schools in the Archdiocese did not have the funds for deductibles and thus, repairs were not done. Deferred maintenance has been costly. By Archbishop Wenski's just direction, the Archdiocese now forwards the funds for repairs approved by the York adjusters and by the ADOM. Eventually, the ADOM will be reimbursed for the repairs and then, will settle with the parishes and the schools for the deductibles. Therefore, we have accomplished $667,230.81 of repairs through insurance for the auditorium, debris removal, land improvements in the open, Saint Theresa, the maintenance shop, and the Activity Center. The repair of the Basilica School's roof has been in dispute until recently. A drone inspection by FEMA determined that the School's roof buckled in Hurricane Irma. York, the insurance adjuster, refuted that claim. The ADOM Building Department proved to York that the School's roof was not buckled with photos from annual building inspections taken four months before Irma. Thus, the York's adjusters approved the claim for the roof's repair which will cost $ 166,672.91 and FEMA may contribute 75 percent of the $124,120.00 deductible. The roof's repair began over Christmas break. The rush to action has been that FEMA requires all repairs to be completed by March 31 in order to qualify for FEMA funds due to damage from Hurricane Irma.
2. THE SOUTHERN WALL ON AMELIA STREET Thank goodness that a city official brought to our attention the impending collapse of a part of our stone wall on Amelia Street. Though there were hurricane damages and repairs to the historic wall, there was no evidence that the separation of that section of the wall from the buttresses was directly caused by Hurricane Irma. Therefore, the ADOM have directed us to work with our non-hurricane property adjustors, Gallagher Bassett. With a mere $5000.00 Deductible. The Gallagher Bassett Co have advised us to repair the wall in the least expensive option yet with the value of historicity.
3. PLAY GROUNDS Through a grant from a benevolent Foundation, the playground equipment for kindergarten through grade three in the front of St. Theresa building will be replaced this Spring. It has begun to corrode due to climate over time. The Pre-K playground equipment was replaced in 2015 in conjunction with the Be the Light capital campaign. Though there are clear signs with regulations beginning with age level three to six years old restricted, these regulations have been disregarded increasingly over time. As stewards of this property, we cannot afford such disregard of our property. Therefore, Paul Coyle of Fabrications Plus, Inc. donated a safety fence around this equipment which will be locked when the School is not in session.
4. There will be a Building Committee meeting on Weds. Jan. 16 at 1:30 p.m. in the Rectory.
The Basilica School: Fostering growth in spiritual,
academic, cultural, and social development.
To make a donation, please visit
www.basilicaschoolkeywest.com or call 305-294-1031.
The Basilica of St. Mary Star of the Sea
Address
The Basilica of Saint Mary Star of the Sea
1010 Windsor Lane
Key West, FL 33040
Phone/Fax
305-294-1018 Office
305-292-8096 Fax
Email