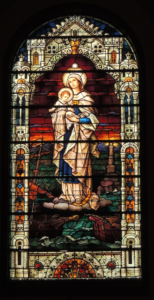 "With a hymn composed in the eighth or ninth century, thus for over a thousand years, the Church has greeted Mary, the Mother of God, as "Star of the Sea": Ave maris stella. Human life is a journey. Towards what destination? How do we find the way? Life is like a voyage on the sea of history, often dark and stormy, a voyage in which we watch for the stars that indicate the route. The true stars of our life are the people who have lived good lives. They are lights of hope. Certainly, Jesus Christ is the true light, the sun that has risen above all the shadows of history. But to reach him we also need lights close by—people who shine with his light and so guide us along our way. Who more than Mary could be a star of hope for us? With her "yes" she opened the door of our world to God himself; she became the living Ark of the Covenant, in whom God took flesh, became one of us, and pitched his tent among us (cf. Jn 1:14).
Pope Benedict XVI from his Encyclical Letter, Spe Salvi
WELCOME VISITORS AND NEW PARISHIONERS
Welcome to The Basilica of Saint Mary Star of the Sea. Whether you are a visitor or new to our parish, interested in becoming Catholic, seeking to return to the practice of your faith or an active member of our parish, we are pleased that you have come to our website and we will do all that we can to assist you. If you cannot find the information that you are seeking on this website, please call our parish office (305) 294 1018 or email us at stmary@stmarykeywest.com and we will make every effort to help you.
If you are a new parishioner, you are invited to stop by the Rectory to register and let us know how we may be of service to you.
You are welcome to pray in the historic Grotto of Our Lady of Lourdes, the Stations of the Cross Garden, to adore the Blessed Sacrament in the Adoration Chapel and to visit our Gift Shop.
Pamphlets, leading you on a self-guided walking tour of the Basilica, are available at the entrance to the Basilica or you can visit our Web App at http://bsmkw.com on your mobile device.

CELEBRATING THE EASTER SEASON
Easter is a seven week season of joy and grace. The celebration of the Easter Vigil is the beginning of the season of Easter. The Vigil is the Christian feast par excellence, the feast of new birth, new beginnings, salvation renewed, and humanity restored to the Lord.
While the Vigil marks the end of the paschal fast, the end of the celebration of Holy Week, and the end of repentance and conversion for which Lent prepared the community, it is much more a beginning. It is the beginning of a new season of grace and a time of joy and thanksgiving, for Easter is not one day or one solemnity—it is a fifty day celebration, and the fifty days from Easter Sunday to Pentecost Sunday together comprise what the General Instruction terms "the great Sunday," the radiant center of the liturgical year."
Easter only begins with Easter Sunday. In these 50 days, we are Easter People!
Online Gift Shop Now Open!
Our online gift shop is now open. You may now purchase items and have them shipped directly to you. If you have visited our store and don't see some of our items online, give us a call and we will ship the order to you.
Gift Shop Hours
Mon-Fri: 9am – 3pm, Sat: 9am – 2pm, Sunday after all Masses.
For information, call Liz Buchman at (305) 294-0651.
All proceeds from the Gift Shop benefit The Basilica School.
Shop Now

SUNDAY SCRIPTURE STUDY
As a development from RCIA classes this year, there is a study and discussion group on Mondays at 7:15 p.m. in the Klaus Murphy Center's Star of the Sea Room facilitated by Deacons Peter Batty and Bob Magnuson. Since the classes are focused on the readings from the Liturgy of the Word for the upcoming Sunday and are not sequential, it is not necessary to register or to attend all classes. Just come when you can to share in the joy of our faith.

WIN A 2018 FORD 150
Tickets are available at the Basilica School Office, Rectory Office and Gift Store. Cost is $50.00, Second Prize is $1,000—Third Prize is $500. Only 1000 tickets will be sold. Drawing will be held on Sunday, May 19, 2019 following the 10:30 Mass.
♦ You need not be present to win.
♦ Winner must be 18 years old and is responsible for taxes, tag, dealer prep, transfer and pick up.
Thank you to Keys Auto Center for donating the car. All proceeds to benefit The Basilica School.

RITE OF CHRISTIAN INITIATION FOR ADULTS
If you are seeking to be fully initiated in the Church, to receive Confirmation, or just interested in finding out more about the Church, you are welcome to attend. For more information,
please call the Rectory office 305-294-1018 or Deacon Peter Batty (305-797-0656).

Gabriel Project
If you know someone who is pregnant or with a newborn and may need assistance, you can contact the Gabriel Project at hello@gabrielprojectkw.com or by calling us at 786-492-2867.
Interested in becoming a Gabriel Project Angel? Please contact Mrs. Carolina DuPont at hello@gabrielprojectkw.com.
"The Lord is with you … do not be afraid." Luke 1:26

BEREAVEMENT MEETINGS
If you are working your way through the grieving process from the death of a spouse, parent, child, sibling or friend, be reminded that grief support meetings are available to you every Thursday at 7:15 pm in the St. Francis Room of the Klaus Murphy Center. All bereaved are invited to receive support.
VIRTUS CLASS
There will be a Virtus class Monday, June 3rd at 5:30 p.m. in The Basilica School Library. Please pre-register online at www.virtusonline.org. (Walk-ins are welcome, but you must register on-line immediately after the class to get credit. We can help with that.) The class runs about two hours, and please note that children may not attend.
The Archdiocese of Miami requires that all volunteers who work with children or vulnerable adults: 1) participate in the Virtus® program, and 2) be fingerprinted. This includes Eucharistic ministers who visit the homebound, senior servers, and volunteers for school, scouts and Religious Ed.
Fingerprinting is done at The Basilica School but you must first register with www.fieldprintflorida.com. Call the school office (294-1031) for access codes or more information. We're happy to help.
If you have questions about Virtus or fingerprinting, call or email Eileen D-H at school (edh@basilicaschool.com). Many thanks to those who already participate in Virtus. Please remember to read your monthly bulletins to retain your active status in the program. God bless you for your dedication to protecting the vulnerable among us.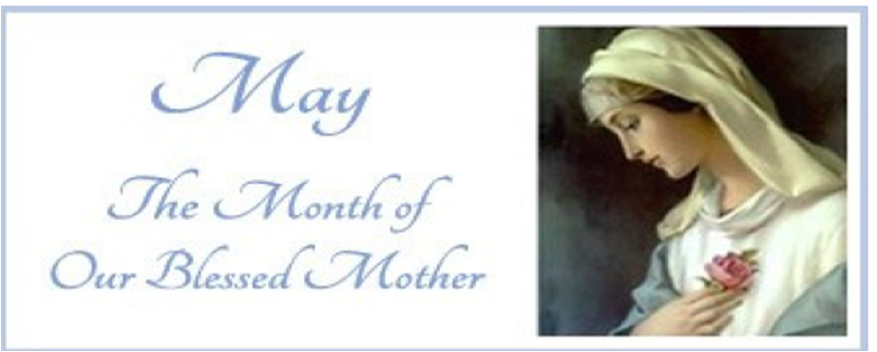 IMMIGRATION LEGAL SCREENING CLINIC
May 18, 2019 at 10 AM
Basilica of Saint Mary's Star of the Sea,
Klaus Murphy Center,
724 Truman Avenue, Key West, FL 33040
Receive a free consultation to determine if you are eligible for any immigration relief and legal representation. Please arrive on time and make sure to bring all documents related to your immigration case and criminal record, if applicable.
Taller Diagnostico Legal de Inmigración
Obtenga una consulta gratis para determinar si es elegible para algún alivio migratorio y representación legal. Por favor llegue a tiempo y asegúrese de traer todos los Documentos relacionado con su caso inmigratorio y registro criminal, si tiene.
Klinik Depistaj Pou Imigrasyon Legal
Resevwa konsiltasyon gratis pou ka kon nin avek ki jan de soulajman imigrasyon yo kapab repwezante ou. Tanpri rive a lè epi mache ak tout dokiman ki gen rapo avek ka imigrasyon ou ansanm ak dosye kriminèl ou, si w gen youn.
Americans for Immigrant Justice: 305-573-1106 ext. 1109
(Pou Kreyol, maké ext. 1180)
Catholic Legal Services: 305-373-1073 ext. 1218
Catholic Charities (Key West Office)
Keys Immigrant Coalition : 305 807 4503
The Basilica School: Fostering growth in spiritual,
academic, cultural, and social development.
To make a donation, please visit
www.basilicaschoolkeywest.com or call 305-294-1031.
The Basilica of St. Mary Star of the Sea
Address
The Basilica of Saint Mary Star of the Sea
1010 Windsor Lane
Key West, FL 33040
Phone/Fax
305-294-1018 Office
305-292-8096 Fax
Email