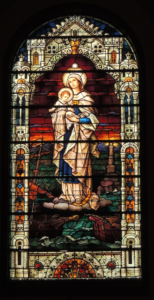 "With a hymn composed in the eighth or ninth century, thus for over a thousand years, the Church has greeted Mary, the Mother of God, as "Star of the Sea": Ave maris stella. Human life is a journey. Towards what destination? How do we find the way? Life is like a voyage on the sea of history, often dark and stormy, a voyage in which we watch for the stars that indicate the route. The true stars of our life are the people who have lived good lives. They are lights of hope. Certainly, Jesus Christ is the true light, the sun that has risen above all the shadows of history. But to reach him we also need lights close by—people who shine with his light and so guide us along our way. Who more than Mary could be a star of hope for us? With her "yes" she opened the door of our world to God himself; she became the living Ark of the Covenant, in whom God took flesh, became one of us, and pitched his tent among us (cf. Jn 1:14).
Pope Benedict XVI from his Encyclical Letter, Spe Salvi
WELCOME VISITORS AND NEW PARISHIONERS
Welcome to The Basilica of Saint Mary Star of the Sea. Whether you are a visitor or new to our parish, interested in becoming Catholic, seeking to return to the practice of your faith or an active member of our parish, we are pleased that you have come to our website and we will do all that we can to assist you. If you cannot find the information that you are seeking on this website, please call our parish office (305) 294 1018 or email us at stmary@stmarykeywest.com and we will make every effort to help you.
If you are a new parishioner, you are invited to stop by the Rectory to register and let us know how we may be of service to you.
You are welcome to pray in the historic Grotto of Our Lady of Lourdes, the Stations of the Cross Garden, to adore the Blessed Sacrament in the Adoration Chapel and to visit our Gift Shop.
Pamphlets, leading you on a self-guided walking tour of the Basilica, are available at the entrance to the Basilica or you can visit our Web App at http://bsmkw.com on your mobile device.
Hurricane Irma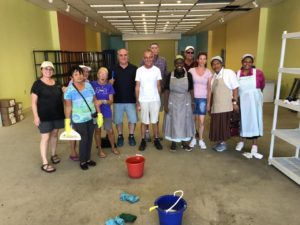 The Basilica of St. Mary Star of the Sea coordinates its relief effort through Star of Sea (SOS) Foundation. The American Red Cross is also partnering with SOS Foundation in response to the overwhelming generosity of the Florida residents who want to help the people affected by hurricane Irma.
Unfortunately, SOS Foundation sustained significant damage at the Outreach Mission located on Stock Island (collapsed roof). However, thanks to a generous benefactor, SOS has relocated to a temporary storefront located next to KMART in Key Plaza. SOS will open the Key Plaza storefront for general distribution on Monday 9/25/17.
To donate, or help with the volunteer effort, please visit sosmission.org
Donate
Volunteer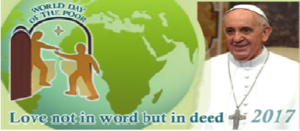 FIRST WORLD DAY of the POOR




"Let us love, not with words but with deeds."
Today is the first World Day of the Poor, a day established by Pope Francis on which he asks all of us to reflect on Jesus' great love for those who experience poverty, encounter our brothers and sisters in need and work alongside them to put faith in action. In the message for this special day, (to be celebrated each year on the 33rd Sunday of Ordinary time), Pope Francis writes, "If we truly wish to encounter Christ, we have to touch his body in the suffering bodies of the poor, as a response to the sacramental communion bestowed in the Eucharist. The Body of Christ, broken in the sacred liturgy, can be seen, through charity and sharing, in the faces and persons of the most vulnerable of our brothers and sisters." the Pope makes a short but poetic and powerful scriptural argument for why Christians must reach out and care for those experiencing poverty.

CATHOLIC CAMPAIGN FOR HUMAN DEVELOPMENT
Working to End Poverty and Injustice in the United States
In addition to being the 1st World Day of the Poor, this Sunday is also the collection, taken today around the country, to support the work of the Catholic Campaign for Human Development, or CCHD. This collection supports the work of groups that empower low-income people to participate in decisions that affect their lives and break the cycle of poverty. Many of the projects supported by CCHD embody the corporal works of mercy and include protecting worker rights, expanding access to healthcare, and reforming the criminal justice system. This national collection is the primary source of funding for CCHD's anti-poverty grants and education programs aimed at fostering a culture of life and hope in communities across the nation. Twenty-five percent of funds collected remain in each diocese to support local projects.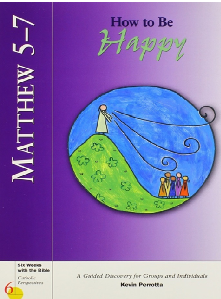 Six Weeks with the Bible
Matthew 5-7: How to Be Happy
In the Sermon on the Mount, Jesus urged his listeners to live in a way that fosters justice, peace, harmony, and well-being within and among people. Matthew 5-7: How to Be Happy helps us apply the message of the Sermon on the Mount to our own lives today and find true joy in our walk of faith. For busy adults who want to study the Bible but don't know where to begin, Six Weeks with the Bible provides an inviting starting point. Simple enough for Biblical beginners but in-depth enough that our more experienced biblical students still get plenty out of it. Wednesdays 7:00 to 8:30 PM (10/25/17 thru 11/29/17) in the St. Francis Room of the Klaus Murphy Center. To register for the series, and obtain the book, contact: Brenda Callahan (410) 703 8211 or email bcallahan@stmarykeywest.com.
ADVENT LITURGICAL RETREAT
with Fr. Arthur Dennison
Saturday, December 2nd
(9:00 AM to 12:00 Noon)
in the Adoration Chapel
All altar servers, lectors, music ministers, ushers, and extraordinary ministers of Communion (who serve at Mass and visit the sick) are invited to an Advent morning of reflection with Fr. Arthur Dennison in the Adoration Chapel on Saturday, December 2nd from 9 AM -12 PM. A commissioning of extraordinary ministers of Communion will also take place during all masses this same weekend. Please register for this event so we can make adequate arrangements for all. Contact: Brenda Callahan (410) 703 8211 or email bcallahan@stmarykeywest.com.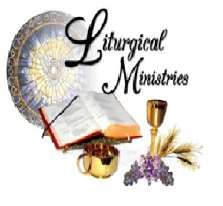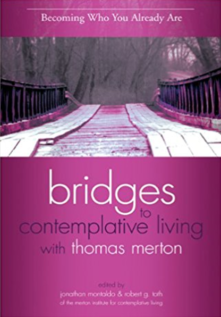 Bridges to Contemplative Living
Series with Thomas Merton
If contemplative living is something that resonates with you, please consider gathering with us in the Stations of the Cross Garden, on Thursday mornings from 8:30-10:00 AM (10/12/17 to 11/23/17). During our time together we will reflect on Merton's many assertions that only by accepting your life history and present life situation can you transcend both, living more joyfully and courageously. No prior reading or experience is needed, and new participants are welcome at any time. To register for the series, and obtain the book, contact Brenda Callahan at (410) 703 8211 or email bcallahan@stmarykeywest.com.
RITE ORDER OF CHRISTIAN INITIATION FOR ADULTS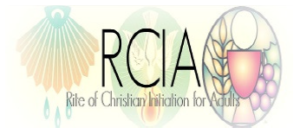 Classes are held in the Klaus Murphy Center and begin at 7:15pm and end at 8:30pm. If you are interested in becoming a Catholic, finding out more about the faith, or have not yet made your Confirmation you are invited to attend. For more information please call the Rectory office (305 -294-1018) or Deacon Peter Batty (305-797-0656).
RITO DE INICIACION CRISTIANA DE ADULTOS
Las personas que están interesadas en convertise en Católico o completar los Sacramentos de Comunión y Confirmacion, pueden comunicarse a las oficinas de la Rectoria (305-294-1018) para mas información. Las clases se ofrecen los Domingos a la 11:00a.m. en el centro de Klaus Murphy.
HOSPITALITY MINISTRY
• Do you miss not having Coffee & Doughnuts available after Masses each Sunday?
• Do you have some fresh new ideas about how we might invite and welcome new members to our parish?
• Have you worked in Hospitality Ministry before and wanted the opportunity to become more involved?
Then, we need you! For more information on how you can help, please contact Brenda Callahan at 410 703 8211 or email bcallahan@stmarykeywest.com.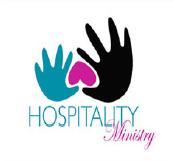 NEW WORKBOOKS for LECTORS
The Workbook for Lectors (in English and Spanish) for the new liturgical year starting December 2, 2017 (Year B) is now available in the sacristy (the room in which you robe for Mass). Please take a copy to help prepare you for this ministry throughout the year.

BEREAVEMENT MEETINGS
If you are working your way through the grieving process from the death of a spouse, parent, child, sibling or friend, be reminded that grief support meetings are available to you every Thursday at 7:15 pm in the St. Francis Room of the Klaus Murphy Center. All bereaved are invited to receive support.

PARISH MINISTRY FAIR
Immediately following ALL MASSES
November 18th and 19th
Where is God Calling you to Serve?
† Talk with ministry leaders and members of most groups & fraternities
† Learn more about the different ministries and service groups in our parish
† Share what you love and see where your gifts might fit in our parish
† Discover where God is calling you to share your stewardship of Faith, Time and Talents
Come and discover the many opportunities we have to share your talents with in our community!
CATHOLIC CHARITIES RESOURCE CENTER
IMMIGRATION INFORMATION SESSION




November 30th at 6:00 pm




in the Klaus Murphy Center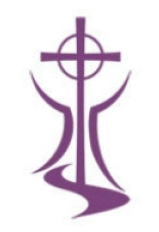 Sponsored by Catholic Legal Services, Americans for Immigrant Justice and Catholic Charities of the Archdiocese of Miami. Please call Patrice Schwermer for information 305 807 4503. Did you know that you have rights no matter what your immigration status is? Learn about what you can do and learn more about the latest immigration news (including recent decisions on TPS and DACA) by coming to this immigration session.
¿Sabía usted que tiene derechos sin importar cuál sea su estado migratorio? Obtenga información sobre lo que puede hacer y conozca las últimas noticias sobre inmigración (incluidas las decisiones recientes sobre TPS y DACA) al asistir a una sesión de información sobre inmigración.
Èske w konnen ou gen dwa menm jan ak tout moun, kelkeswa kondisyon imigrasyon w lan? Apprann sou sa ou ka fè ak plis anko sou dènye nouvèl sou imigrasyon yo (tankou denye desizyon ki sot pase sou TPS ak DACA) si ou vini nan sesyon enfomasyon an.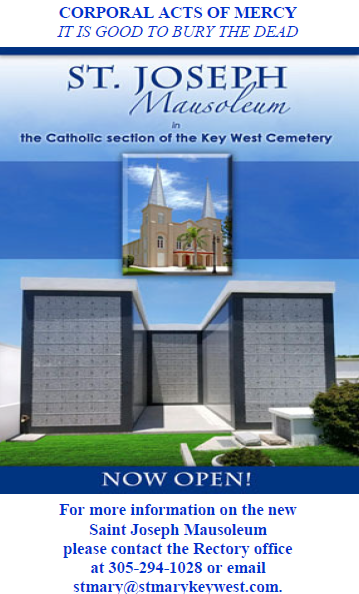 The Lady Mariners Volleyball Team
The Lady Mariners finished out their "Irma" season with a second place finish at the Key West High School tournament. The Mariners tied for wins in the tournament but lost the total point tiebreaker. The young Mariner team is excited to regain a home-court advantage next season in their new gym.

 The Mariners Basketball
season began on Tuesday, 11/14. Boys and girls practice every Tuesday at HOB from 6:00-8:00pm. Students in
grades 4 and up are welcome to join. The Lady Mariners open their season on 12/5 against Island Christian School and the boys' team plays their opener on 12/12 against Marathon. The first "home" game of the season is against Sigsbee on 12/14, hosted by HOB. Interested in becoming a Mariner Booster, please contact Mr. Robert Wright at principal@basilicaschool.com.
UPCOMING EVENTS:
November 20th-24th – Thanksgiving Break
RELIGIOUS EDUCATION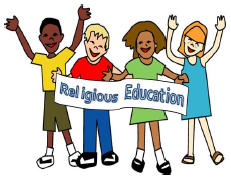 The Religious Education Program at the Basilica of Saint Mary Star of the Sea invites all families, to enroll their children, Kindergarten thru 8th grade who do not attend the Basilica School.
You may register by:
E-mail : dresaintmary@gmail.com
By telephone: 305-295-0306 or 305-393-1293
Walk-ins are welcome
Please register as soon as possible.
First Holy Communion , Confirmation and Faith Formation Classes are held on Wednesday evenings from 6:30-7:30pm.
Every third Wednesday of each month there will be a special Mass in the Basilica for all the Religious Education (CCD) students and their parents.
For more information call Ida Roberts, the Religious Education Program Director, at (305) 295-0306.
RELIGIOUS GIFT SHOP

NEW ON-LINE SHOPPING
Please check out our New On-Line Catalogue at stmarykeywest.com/gift-shop!
For information, call Liz Buchman at (305) 294-0651.
Open Mon.-Fri. from 9:00 a.m.-3:00 p.m.
Sat. from 9:00 a.m. to 2:00 p.m.
Sunday after all Masses.
Building the Basilica School Activity Center
To Serve Our Community in Mind, Body, and Spirit
In late Dec. 2015, the School's gymnasium was declared structurally unsound, was eventually condemned, and demolished along with the attached cafeteria. After much deliberation with the Archdiocesan Building Director and our building committee, a plan was set forth to build the Basilica School Activity Center. The Architectural Firm is Villa and Associates. The construction company of Charley Toppino and Sons was selected to be the project contractor. The total project development budget for the Basilica School Activity Center was reduced to $2.983 M which includes all soft costs, hard costs, owner equipment costs, and project contingencies (including architectural fees and demolition costs already paid).
The Capital Campaign, Building The Basilica School Activity Center to Serve our Community in Mind, Body and Spirit, formally began in August 2016. To our astonishment and with our gratitude $2,534,184.00 has been raised or pledged to date.
We humbly appeal for your assistance to bridge the gap. To make a donation, please visit www.basilicaschoolkeywest.com or call
305-294-1031.
The Basilica of St. Mary Star of the Sea
Address
The Basilica of Saint Mary Star of the Sea
1010 Windsor Lane
Key West, FL 33040
Phone/Fax
305-294-1018 Office
305-292-8096 Fax
Email