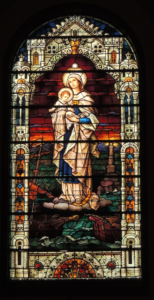 "With a hymn composed in the eighth or ninth century, thus for over a thousand years, the Church has greeted Mary, the Mother of God, as "Star of the Sea": Ave maris stella. Human life is a journey. Towards what destination? How do we find the way? Life is like a voyage on the sea of history, often dark and stormy, a voyage in which we watch for the stars that indicate the route. The true stars of our life are the people who have lived good lives. They are lights of hope. Certainly, Jesus Christ is the true light, the sun that has risen above all the shadows of history. But to reach him we also need lights close by—people who shine with his light and so guide us along our way. Who more than Mary could be a star of hope for us? With her "yes" she opened the door of our world to God himself; she became the living Ark of the Covenant, in whom God took flesh, became one of us, and pitched his tent among us (cf. Jn 1:14).
Pope Benedict XVI from his Encyclical Letter, Spe Salvi
WELCOME VISITORS AND NEW PARISHIONERS
Welcome to The Basilica of Saint Mary Star of the Sea. Whether you are a visitor or new to our parish, interested in becoming Catholic, seeking to return to the practice of your faith or an active member of our parish, we are pleased that you have come to our website and we will do all that we can to assist you. If you cannot find the information that you are seeking on this website, please call our parish office (305) 294 1018 or email us at stmary@stmarykeywest.com and we will make every effort to help you.
If you are a new parishioner, you are invited to stop by the Rectory to register and let us know how we may be of service to you.
You are welcome to pray in the historic Grotto of Our Lady of Lourdes, the Stations of the Cross Garden, to adore the Blessed Sacrament in the Adoration Chapel and to visit our Gift Shop.
Pamphlets, leading you on a self-guided walking tour of the Basilica, are available at the entrance to the Basilica or you can visit our Web App at http://bsmkw.com on your mobile device.
Online Gift Shop Now Open!
Our online gift shop is now open. You may now purchase items and have them shipped directly to you. If you have visited our store and don't see some of our items online, give us a call and we will ship the order to you.
All proceeds from the Gift Shop benefit The Basilica School.

JUST FAITH MINISTRIES
This spring, The Basilica of St. Mary Star of the Sea will be offering an eight week faith formation program on immigration and migration. This learning module is one of the programs offered by JustFaith Ministries and will focus on migration/immigration and its many complex facets though readings, prayer, dialogue, short videos and experiences. The program will take place on Wednesday evenings from 5:30 to 8:00 PM in the Klaus Murphy Center of The Basilica of St. Mary Star of the Sea beginning at the end of March (exact date to be determined) and concluding in May.
Pope Francis has invited us, to participate in the "Share the Journey Campaign", a two year campaign focusing on the issues of migration/immigration. This JustFaith offering is one way to learn more about these issues and how we can respond in faith to the reality of many of our migrating sisters and brothers in our own country and world. Please discern your involvement in this Justfaith program and let me know by March 1st if you would like to be included in the group. Registration is required to access the materials. If you are
interested in participating or if you would like more information contact: Patrice Shwermer: pschwermer@ccadm.org or at 305-807-4503.
SAINT MARTHA HALL AND THE MARTHA MINISTRY NEEDS YOUR HELP
Language is conventional according to anthropology 101. A soup kitchen conventionally is understood to be a place where food is prepared and served for those in need. Since July of this past year, the Soup Kitchen has not served food at 2700 Flagler Ave. Rather, food has been prepared at 2700 Flagler Ave. and then served at the Keys Overnight Temporary Shelter (KOTS) by the SHAL workers. Due to the impending construction of housing by Catholic Charities on 2700 Flagler Ave., the preparation of food will take eventually take place in the New Beginnings Building. Until that building is prepared with a kitchen, the preparation of the food is taking place in the Klaus Murphy Center. The food is being picked up and served at KOTS by the SHAL workers.
In Luke 10: 38-42, we hear of Saint Martha who busied herself in the kitchen. This ministry is now renamed the Martha Ministry. When construction is completed for the kitchen in New Beginnings Hall, it shall be renamed Saint Martha Hall.
We need volunteers to help with the Martha Ministry. Please contact the Director of the Soup Kitchen, now the Director of the Martha Ministry, Mary Leen, 603-801-6562 or at mdleen@msn.com.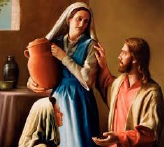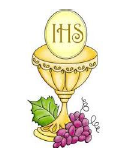 RELIGIOUS EDUCATION
FIRST HOLY COMMUNION 2018
There will be two First Holy Communion Masses celebrated on Saturday, May 5, 2018 at:
• 10:00 a.m. for Basilica School Students and
• 12:00 p.m. for Religious Education Students.
There will be two rehearsals for these Masses:
• Weds., May 2 at 6:30 p.m. for Religious Education Students.
• Thurs., May 3 at 6:00 p.m. for Basilica School Students.
Both of these First Reconciliation Services are scheduled during their class times. For more information call Ida Roberts, DRE at (305) 295-0306 or (305) 393-1283.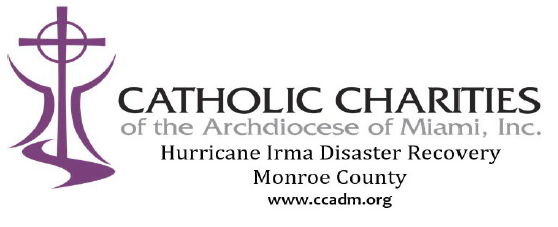 If you are in need of immediate emergency assistance resulting from Hurricane Irma and reside in Monroe County, Catholic Charities of the Archdiocese of Miami may be able to assist with:
• One‐time, one‐month rent/mortgage payment assistance when payment is over‐due
• Rehousing assistance to include first, last, and security deposit
• Utility assistance, when payment is over‐due
• One‐Time, one‐way relocation, transportation out of Monroe County
• Winn Dixie Food Gift Cards
Case Managers are available for appointments at the following locations:
• Tavernier, San Pedro's Catholic Church
• Big Pine Key, St. Peter's Catholic Church
• Key West, 2409 North Roosevelt Blvd Suite #1
Please call 305 619‐2646 or 786‐526‐1954 for additional Information.
RITE ORDER OF CHRISTIAN INITIATION FOR ADULTS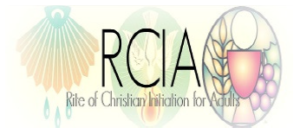 Classes are held in English in the Klaus Murphy Center and begin at 7:15pm and end at 8:30pm. If you are interested in becoming a Catholic, finding out more about the faith, or have not yet made your Confirmation you are invited to attend. For more information please call the Rectory office (305 -294-1018) or Deacon Peter Batty (305-797-0656).
RITO DE INICIACION CRISTIANA DE ADULTOS
Las personas que están interesadas en convertise en Católico o completar los Sacramentos de Comunión y Confirmacion, pueden comunicarse a las oficinas de la Rectoria (305-294-1018) para mas información. Las clases se ofrecen los Domingos a la 11:00 a.m. en el centro de Klaus Murphy.

BEREAVEMENT MEETINGS
If you are working your way through the grieving process from the death of a spouse, parent, child, sibling or friend, be reminded that grief support meetings are available to you every Thursday at 7:15 pm in the St. Francis Room of the Klaus Murphy Center. All bereaved are invited to receive support.

Mariner March 5k – Registration Now Open
The Basilica School of Saint Mary Star of the Sea will host its 8th Annual Mariner March 5k run and walk on Saturday, April 28. The event is open to runners of all ages and includes a children's "fun run" down Truman Avenue. There will be food, music and fun for the whole
family. Register now at www.keywest5k.com.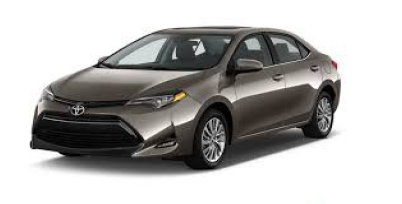 WIN A 2018 TOYOTA COROLLA
Tickets are available at the Basilica School Office, Rectory Office and Gift Store. Cost is $50.00, Second Prize is $1,000—Third Prize is $500. Only 1000 tickets will be sold. Drawing will be held on Sunday, May 20, 2018 following the 10:30 Mass. You need not be present to win. Winner must be 18 years or older and is responsible for tags, taxes, transfer, dealer prep and pickup. Thank you to Keys Auto Center for donating the car. All proceeds to benefit The Basilica School.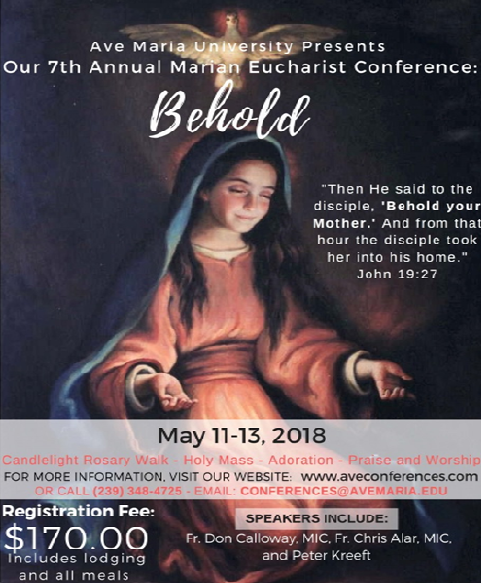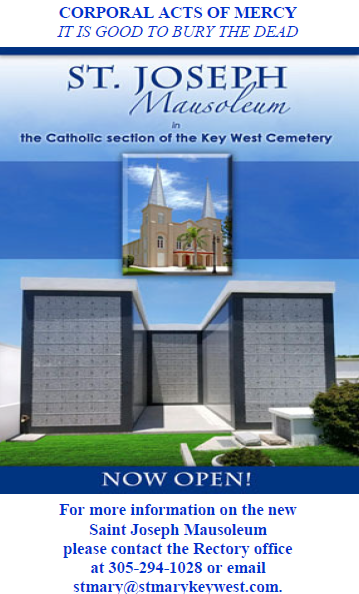 CATHOLIC DAUGHTERS
LILLEEN WARREN SCHOLARSHIP
The Catholic Daughters are sponsoring the Lilleen Warren Scholarship opportunity for a graduating senior who plans to attend college next year. This is a $500 scholarship. One requirement is that the student has to write an essay of no more than 500 words on a selected topic. Applications are available at the rectory office and are due back on Monday May 21, 2018. Complete information is available on
the application form. We encourage all interested students to apply.

KNIGHTS OF COLUMBUS
PFN, SK JOHN J. ROMERO SCHOLARSHIP

The Knights of Columbus will be awarding a $1000.00 scholarship to one worthy graduating students planning to attend college. Please pickup an application and guidelines from the Rectory Office. The application needs to be submitted by May 16, 2018. For more information, please call Bob Bernreuter at 305-304-3013.
Building the Basilica School Activity Center
To Serve Our Community in Mind, Body, and Spirit
In late Dec. 2015, the School's gymnasium was declared structurally unsound, was eventually condemned, and demolished along with the attached cafeteria. After much deliberation with the Archdiocesan Building Director and our building committee, a plan was set forth to build the Basilica School Activity Center. The Architectural Firm is Villa and Associates. The construction company of Charley Toppino and Sons was selected to be the project contractor. The total project development budget for the Basilica School Activity Center was reduced to $2.983 M which includes all soft costs, hard costs, owner equipment costs, and project contingencies (including architectural fees and demolition costs already paid).
The Capital Campaign, Building The Basilica School Activity Center to Serve our Community in Mind, Body and Spirit, formally began in August 2016. To our astonishment and with our gratitude $2,828,220.00 has been raised or pledged to date.
We humbly appeal for your assistance to bridge the gap. To make a donation, please visit www.basilicaschoolkeywest.com or call
305-294-1031.
The Basilica of St. Mary Star of the Sea
Address
The Basilica of Saint Mary Star of the Sea
1010 Windsor Lane
Key West, FL 33040
Phone/Fax
305-294-1018 Office
305-292-8096 Fax
Email