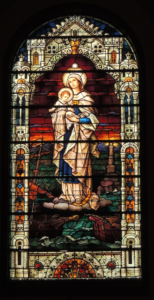 "With a hymn composed in the eighth or ninth century, thus for over a thousand years, the Church has greeted Mary, the Mother of God, as "Star of the Sea": Ave maris stella. Human life is a journey. Towards what destination? How do we find the way? Life is like a voyage on the sea of history, often dark and stormy, a voyage in which we watch for the stars that indicate the route. The true stars of our life are the people who have lived good lives. They are lights of hope. Certainly, Jesus Christ is the true light, the sun that has risen above all the shadows of history. But to reach him we also need lights close by—people who shine with his light and so guide us along our way. Who more than Mary could be a star of hope for us? With her "yes" she opened the door of our world to God himself; she became the living Ark of the Covenant, in whom God took flesh, became one of us, and pitched his tent among us (cf. Jn 1:14).
Pope Benedict XVI from his Encyclical Letter, Spe Salvi
WELCOME VISITORS AND NEW PARISHIONERS
Welcome to The Basilica of Saint Mary Star of the Sea. Whether you are a visitor or new to our parish, interested in becoming Catholic, seeking to return to the practice of your faith or an active member of our parish, we are pleased that you have come to our website and we will do all that we can to assist you. If you cannot find the information that you are seeking on this website, please call our parish office (305) 294 1018 or email us at stmary@stmarykeywest.com and we will make every effort to help you.
If you are a new parishioner, you are invited to stop by the Rectory to register and let us know how we may be of service to you.
You are welcome to pray in the historic Grotto of Our Lady of Lourdes, the Stations of the Cross Garden, to adore the Blessed Sacrament in the Adoration Chapel and to visit our Gift Shop.
Pamphlets, leading you on a self-guided walking tour of the Basilica, are available at the entrance to the Basilica or you can visit our Web App at http://bsmkw.com on your mobile device.
Hurricane Irma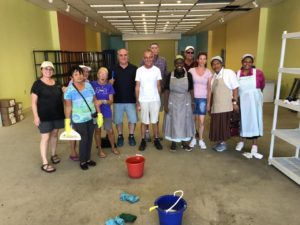 The Basilica of St. Mary Star of the Sea coordinates its relief effort through Star of Sea (SOS) Foundation. The American Red Cross is also partnering with SOS Foundation in response to the overwhelming generosity of the Florida residents who want to help the people affected by hurricane Irma.
Unfortunately, SOS Foundation sustained significant damage at the Outreach Mission located on Stock Island (collapsed roof). However, thanks to a generous benefactor, SOS has relocated to a temporary storefront located next to KMART in Key Plaza. SOS will open the Key Plaza storefront for general distribution on Monday 9/25/17.
To donate, or help with the volunteer effort, please visit sosmission.org
Donate
Volunteer
Adoration Chapel Resumes 24 Hour Schedule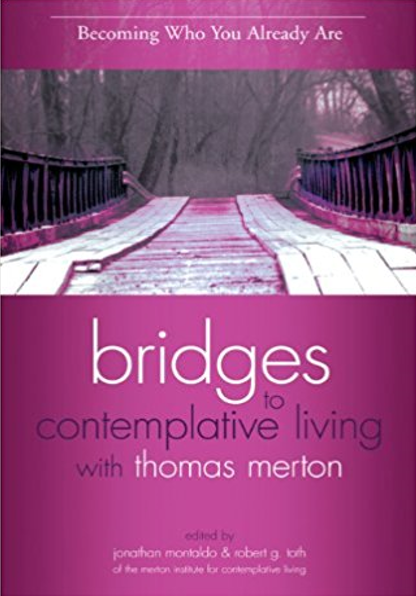 Bridges to Contemplative Living Series with Thomas Merton
"We do not find the meaning of life by ourselves alone –


we find it with another."  (Thomas Merton)
Contemplative living is a way of responding to our everyday experiences by consciously attending to our relationships with self, God, others, and nature.
Are you yearning for a contemplative space in the busyness of your daily life?
This series is intended for anyone seeking to live more contemplatively
If contemplative living is something that resonates with you, please consider gathering with us in the Stations of the Cross Garden, on Thursday mornings from 8:30-10:00 AM (10/12/17 to 11/23/17).
During our time together we will reflect on Merton's many assertions that only by accepting your life history and present life situation can you transcend both, living more joyfully and courageously. No prior reading or experience is needed, and new participants are welcome at any time. To register for the series, and obtain the book, contact Brenda Callahan at (410) 703 8211 or email bcallahan@stmarykeywest.com
Social Justice Ministry
Our Social Justice Ministry, rooted in Scripture and guided by Catholic Social Teaching, seeks to educate and empower our parish community to live out its Gospel call to Service, Mercy, and Justice locally and throughout our world. If you are interested in learning more about Social Justice and becoming a part of this vibrant ministry, please join us on Monday, October 16th in the St. Francis Room of the Klaus Murphy Center at 5:30 PM. During this meeting, we will begin discussing some of the more specific issues we hope to address over the course of this year (Care for Creation, Domestic Poverty, Restorative Justice, Global Poverty and Immigration & Migration). Please come and add your voice to the discussion! For more information, contact Brenda Callahan (410) 703 8211 or bcallahan@stmarykeywest.com.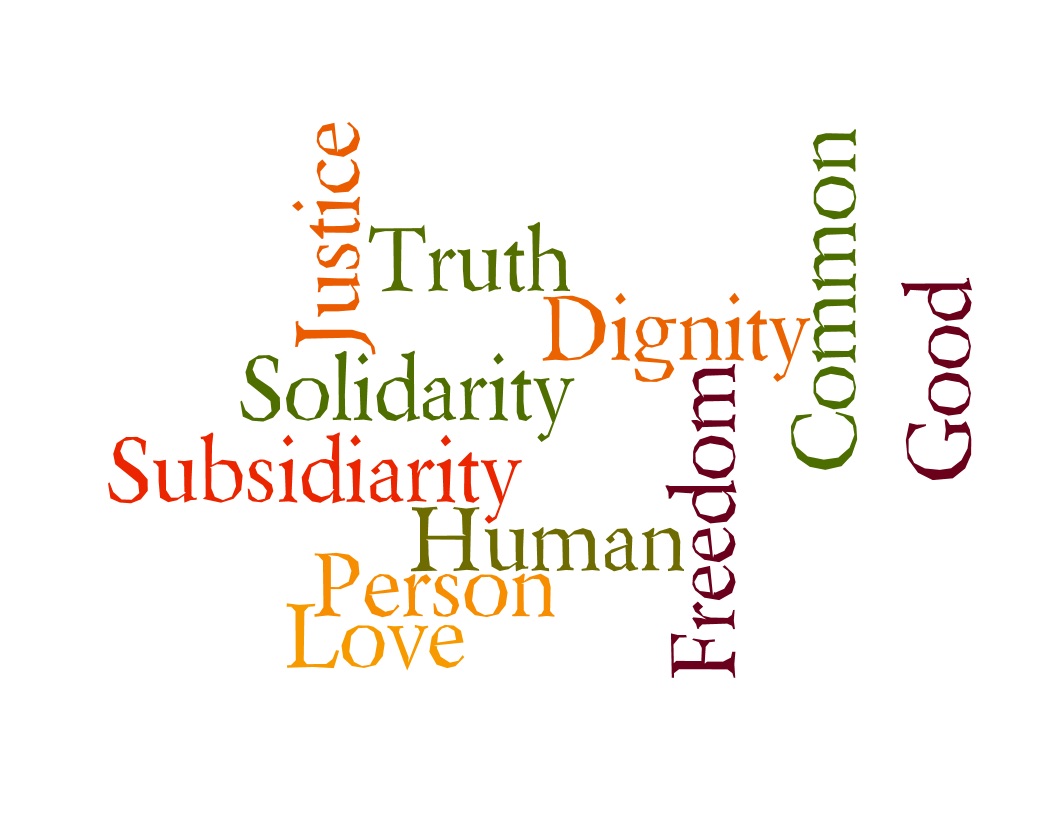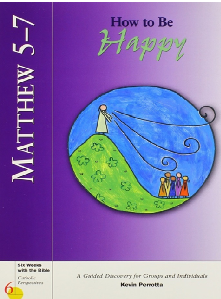 Six Weeks with the Bible
Matthew 5-7: How to Be Happy
In the Sermon on the Mount, Jesus urged his listeners to live in a way that fosters justice, peace, harmony, and well-being within and among people. Matthew 5-7: How to Be Happy helps us apply the message of the Sermon on the Mount to our own lives today and find true joy in our walk of faith. For busy adults who want to study the Bible but don't know where to begin, Six Weeks with the Bible provides an inviting starting point. Simple enough for Biblical beginners but in-depth enough that our more experienced biblical students still get plenty out of it. Wednesdays 7:00 to 8:30 PM (10/25/17 thru 11/29/17) in the St. Francis Room of the Klaus Murphy Center. To register for the series, and obtain the book, contact: Brenda Callahan (410) 703 8211 or email bcallahan@stmarykeywest.com.
MASS FOR THE FAITHFUL DEPARTED
WHO DIED THIS PAST YEAR
The Bereavement Ministry invites those who have suffered the loss of a loved one, this past year, to a Mass on Wednesday, November 8th, at 6:00pm in the Basilica.
During the time of the Prayer of the Faithful, the name of your loved one will be lifted up in prayer. It is our hope that one of your family members will come forward to light a candle at that time. This ministry has helped send letters to the families
whose faithful departed were commended to God by the priests and deacons of this Parish this past year. Yet, we know that many parishioners went to the funerals and burials of their loved ones in other parts of Florida, other states and other nations. You are invited as well to this Mass. If you are able to participate in this Mass, please call the Rectory at (305)294-1018 to assure the inclusion of your faithful departed.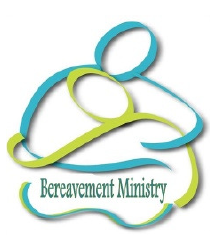 FOURTH ANNUAL S.O.S CASINO GALA
Friday, November 10th 7:00-11:00PM
Key West Marriott Beachside
Now, more than ever" might be the theme of our one and only fundraiser this year. We have had over 400 new registrants (never sought assistance before) in the three weeks since IRMA. Everyone from families that have lost everything to servers with no customers find a gentle smile and a helping hand at our pantries throughout the Florida Keys.
SOS IRMA Recovery efforts (both the increased assistance level required by our neighbors, as well as the need to help Key West return to normalcy) will benefit from a fun evening a few weeks from now.
Please join us on November 10th as we honor our Veterans and First Responders, supporting our countywide relief efforts by purchasing admission tickets or direct donations at www.eventbrite.com or www.flipcause.com.

The Catholic Daughters will hold their first meeting of the coming year on Sunday, October 15th after the 9:00am Mass. Anyone interested in finding out about Catholic Daughters is invited to attend this meeting or to contact Lana Jabour, Financial Secretary at (305)-942-6905 or at lanajabour@hotmail.com.
RITE ORDER OF CHRISTIAN INITIATION FOR ADULTS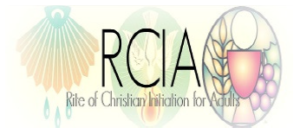 RCIA (The Rite of Christian Initiation for Adults) will start on Monday October 16th in the Klaus Murphy Center. Classes begin at 7:15 and end at 8:30. If you are interested in becoming a Catholic, finding out more about the faith, or have not yet made your Confirmation you are invited to attend. For more information please call the Rectory office (305-294-1018) or Deacon Peter Batty (305-797-0656).
Confession and Mass in Polish
Monday, October 16th
Confession at 6:00PM
Mass at 7:00PM
We are grateful to Fr. Stanislaw Rakiejo, SChr. and Fr. Dariusz Zarebski, S.D.S., who drive down from Our Lady of Czestochowa Mission in Pompano Beach and St. Ambrose in Deerfield Beach, to provide these Sacraments to our Parishioners whose first language is Polish.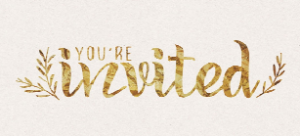 Gospel
Matthew 22:1-10
It is incredible that the invited guests could refuse to come to such a significant and lavish banquet! But we are invited to a feast even more lavish and we, too, can fail to see its significance and fail to prepare ourselves. Our everyday living is not inconsequential-even the little things we do are helping us put on our own wedding garment. Our continual conversions from sin prepare us for the feast of heaven.
(Living Liturgy, p. 252)
SEÑOR DE LOS MILAGROS
LORD OF MIRACLES
Lord of Miracles is a mural painted of Jesus Christ that is venerated in Lima, Peru. It is the main Catholic festivity in Peru and one of the biggest processions around the world. Also known as the "Christ of Pachacamilla", Christ is shown enduring the pain of crucifixion. Above the cross is the Holy Spirit and God the Father. Below and to the right of Jesus is his mother, the Virgin Mary with her heart pierced by a metaphorical sword of sorrow and to her right at the foot of the cross is St. Mary Magdalena. It was painted by a black slave in the 17th century. Its name originated in a massive earthquake in the 18th century, which destroyed most of the city leaving only that mural standing. You can find a copy of this beautiful mural in our Basilica's Cry Room.
We invite all those interested in helping organize the celebration of Peru's Lord of Miracles on October, 22nd at the 12 noon Mass to please contact Giuliana at (305) 896-6948.
Queremos invitar a todos aquellos parroquianos interesados en participar en la venidera celebración del Señor de los Milagros el 22 de Octubre que se comuniquen con Giuliana al (305) 896-6948.
CATHOLIC CHARITIES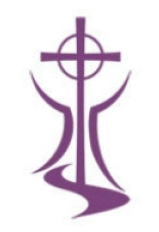 Catholic Charities Resource Center for
Hurricane Irma Victims
2706 Flagler Avenue, Key West
Available Services
Legal aid for Hurricane Irma damages
Immigration Legal Aid
Emergency Financial Aid
FEMA Form (online) Application Aid
SNAP (food stamps) Application (online) Aid.
To serve as a volunteers please contact:
Patrice Schwermer (305) 807-4503
Marisol Mittnacht (920) 515-3747
Charlene Pagan (305) 619-2346
Si usted necesita ayuda con el pago de arrendamiento con aviso de
desalojo, pago retrasado de crédito hipotecario, y pago retrasado de
utilidades publicas (agua y electricidad); o si necesita ayuda con
comida, contacte a:
Marisol Mittnacht (920) 515-3747
Charlene Pagan (305) 619-2346
Para recibir estos beneficios usted necesita demonstrar con una
forma de identificación con fotografía que usted es residente del
condado de Monroe de la Florida.
RELIGIOUS EDUCATION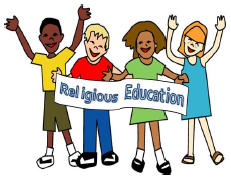 The Religious Education Program at the Basilica of Saint Mary Star of the Sea invites all families, to enroll their children, Kindergarten thru 8th grade who do not attend the Basilica School.
You may register by:
E-mail : dresaintmary@gmail.com
By telephone: 305-295-0306 or 305-393-1293
Walk-ins are welcome
Please register as soon as possible.
First Holy Communion , Confirmation and Faith Formation Classes are held on Wednesday evenings from 6:30-7:30pm.
Every third Wednesday of each month there will be a special Mass in the Basilica for all the Religious Education (CCD) students and their parents.
For more information call Ida Roberts, the Religious Education Program Director, at (305) 295-0306.
Building the Basilica School Activity Center
To Serve Our Community in Mind, Body, and Spirit
In late Dec. 2015, the School's gymnasium was declared structurally unsound, was eventually condemned, and demolished along with the attached cafeteria. After much deliberation with the Archdiocesan Building Director and our building committee, a plan was set forth to build the Basilica School Activity Center. The Architectural Firm is Villa and Associates. The construction company of Charley Toppino and Sons was selected to be the project contractor. The total project development budget for the Basilica School Activity Center was reduced to $2.983 M which includes all soft costs, hard costs, owner equipment costs, and project contingencies (including architectural fees and demolition costs already paid).
The Capital Campaign, Building The Basilica School Activity Center to Serve our Community in Mind, Body and Spirit, formally began in August 2016. To our astonishment and with our gratitude $2,517,643.00 has been raised or pledged to date.
We humbly appeal for your assistance to bridge the gap. To make a donation, please visit www.basilicaschoolkeywest.com or call
305-294-1031.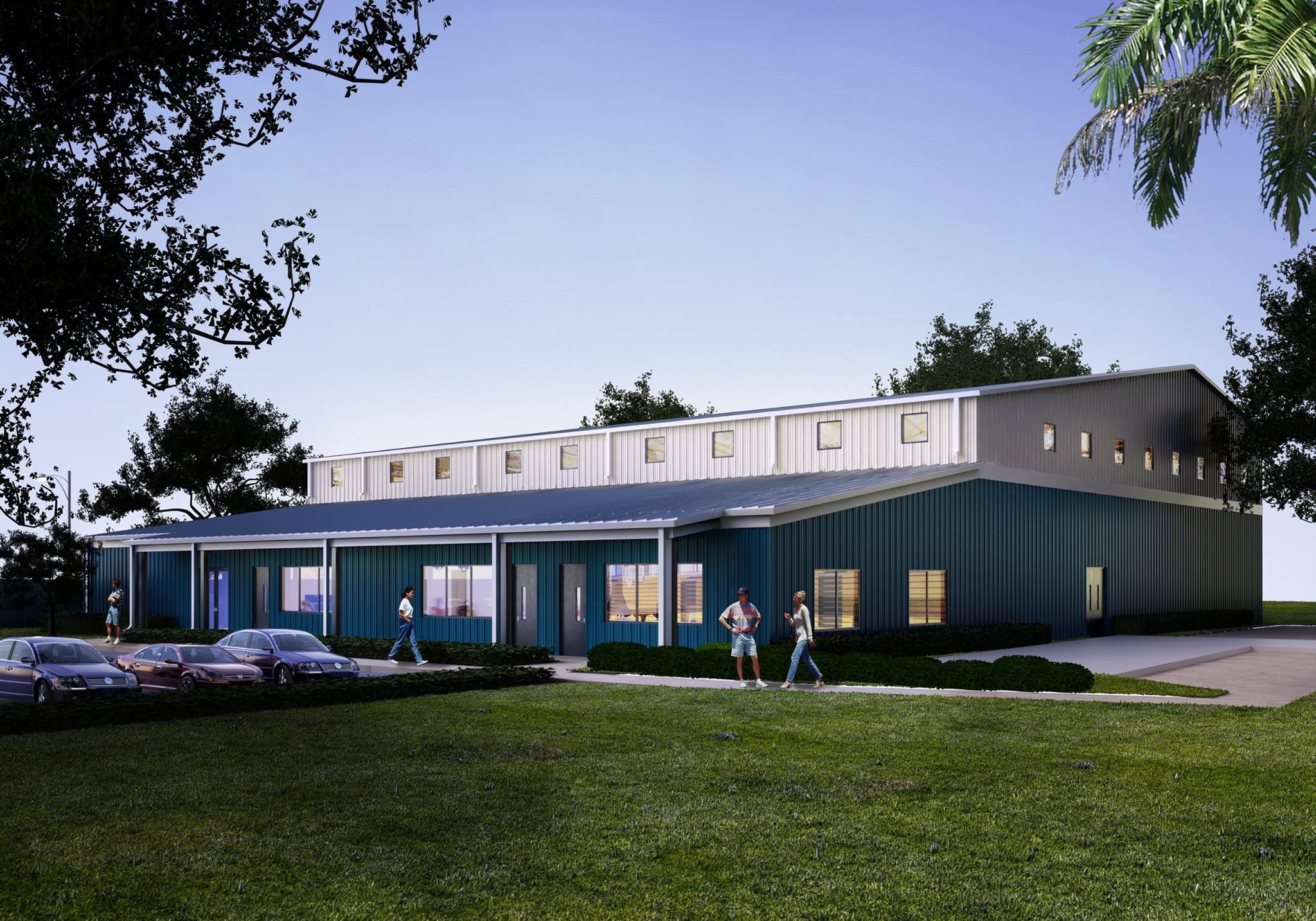 The Basilica of St. Mary Star of the Sea
Address
The Basilica of Saint Mary Star of the Sea
1010 Windsor Lane
Key West, FL 33040
Phone/Fax
305-294-1018 Office
305-292-8096 Fax
Email