MASS SCHEDULE
Saturday Vigil Mass in English: 6:00 pm
Sunday Mass in English:
Sunday Mass in Spanish: 12:00 noon
Daily Mass, Monday – Saturday: 7:30 am
Lauds (Morning Prayer): 7:15 am
Walking Rosary: Prayed in the Lourdes Grotto promptly after the 7:30 Mass each morning.
Perpetual Adoration Chapel: Open 24 hours per day, seven days per week (10 pm – 6  am for scheduled adorers only)
Chaplet of Divine Mercy in Chapel: 3:00 pm daily
Confessions – Saturday: 4:30 pm – 5:30 pm or by appointment: call 305 294 1018
Healing Mass In English: 1st Tuesday of the month at 7:00 pm
Healing Mass In Spanish: 1st Thursday of the month at 7:30 pm
Worship While You Travel:  http://www.masstimes.org
Daily Mass Online: http://www.catholictv.com/shows/daily-mass
Radio Mass: http://tunein.com/radio/Radio-Paz-830-s26943/
MASS INTENTIONS OF THE WEEK
Saturday, May 27
6:00p.m. Vera Cherniy +
Nadia Shevchuk +
Iris G. +
Vincent Julian +
Sunday, May 28
7:30a.m. Merrill Roberts +
Joe and Mary Madiedo +
Brian Webb +
9:00a.m. Nancy Toppino +
Betty Rose Toppino +
Florence Stroia +
Rickie Lynn Jernigan +
10:30a.m. For the Intentions of the Key West High
School Graduating Class of 2017
12:00 noon Guillermo Sansegundo-Orama +
Antonio Ayuso Aguilera +
Priscilla Romero +
Gusmery Marquez +
Monday, May 29
7:30 a.m. Memorial Day Mass at
Key West Cemetery
Tuesday, May 30
7:30 a.m. Anthony A. Patrizi +
Wednesday, May 31
7:30 a.m. Basilica Dedication Mass
For the People of the Parish
Thursday, June 1
7:30a.m. Diana Tallarida +
Friday, June 2
7:30a.m. Miguel Pazo +
Leonard & Patricia Owens +
9:15a.m. For the Intentions of the Basilica School
Graduating Class of 2017
Saturday, June 3
7:30a.m. Fr. Seamus Ward, S. J. +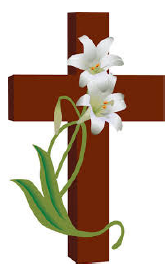 DAILY MASS READINGS
Mon. 05/29 Acts 19:1-8; Jn 16:29-33
Tues. 05/30 Acts 20:17-27; Jn 17:1-11
Wed. 05/31 Zep 3:14-18a; Lk 1:39-56
Thurs. 06/01 Acts 22:30; 23:6-11; Jn 17:20-26
Fri. 06/02 Acts 25:13b-21; Jn 21:15-19
Sat. 06/03 Acts 28:16-20, 30-31; Jn 21:20-25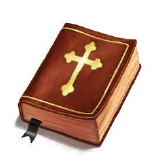 THE CHURCH SANCTUARY LAMP
The Church Sanctuary Lamp is reserved from
May 21st thru June 3rd in loving memory of all the Faithful
Departed Parishioners of the Basilica of Saint Mary Star of the
Sea.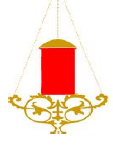 THE APOSTLES OF OUTREACH
The Apostles of Outreach
for the month of May
Nathan & Deniece Eden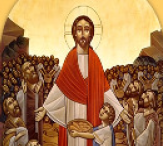 MEMORIAL DAY MASS
There will be one Mass on
Memorial Day, Monday, May 29th,
2017 at 7:30 a.m. in front of the
Toppino Mausoleum in the
Catholic Section of the Key West
Cemetery. This earlier time,
7:30 a.m., has been chosen as it will be more comfortable than the
mid-morning time.
The Navy League will have a Military ceremony, to which we
all are invited, that will take place after Mass at 9:00AM.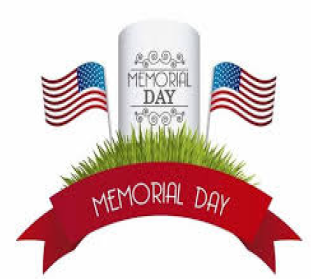 WALKING ROSARY
A walking rosary is said in the Grotto promptly after the 7:30 Mass each morning. Please come and pray with us. Our Parish visitors are especially welcome.