Imagine being part of an organization that fills your heart and your mind with the joy of giving to others and the feeling that comes with making a difference. Knights are Catholic men, 18 years of age and older, who are committed to making their community a better place while supporting their Church. Being a Knight is more than camaraderie; it is being involved with your community; it is supporting your local Catholic Church while enhancing your faith; it is about protecting and enhancing your family life.
In addition to charitable service for The Basilica School of Saint Mary Star of the Sea, M.A.R.C. House, Scouts, New Beginnings Ministries, The Respect of Human Life, and the Star of the Sea (SOS) Outreach Mission, the Knights also provide family fraternal benefits including student loans, scholarships, annuities, long-term care, life insurance and more.
If you wish to become a member of Council #3652, Key West, please contact any Council Member, the Knights of Columbus Membership Director, Ed Bunting at (305) 294-5914 or the Parish Office at (305) 294-1018
The Knights meet on the first and the third Tuesdays of the month at 8:00 P.M. in the Knights of Columbus Hall which is located off the large parking lot located behind the Main Basilica.
For more information on our local council, please visit our website at Key West Council 3652 and our Facebook page at Facebook Key West Knights.
For more information on the national organization, visit National Organization of the Knights of Columbus.
KNIGHTS OF COLUMBUS SCHOLARSHIP
The Knights of Columbus will be awarding a $1000.00 scholarship to one worthy graduating students planning to attend college. Please pickup an application and guidelines from the Rectory Office. The application needs to be submitted by May16th. For more information, please call Bob Bernreuter at 305-294-1464.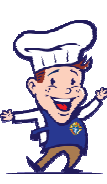 KNIGHTS OF COLUMBUS BREAKFAST
The season is here. Join us again for a wonderful, all you can eat breakfast, with fine service this Sunday, February 11th from 8:00am until noon in the Klaus Murphy Center.
The menu includes biscuits and sausage gravy, grits, scrambled eggs, sausage, pancakes, bread donuts, orange juice and coffee. The price is $8.00 for adults and $4.00 for children. Special family prices are available. This generous service benefits many ministries in our Parish.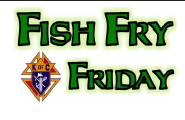 The Knights of Columbus and The Basilica School have begun the Annual Lenten Fish Fry
on the following Fridays from 5:00 p.m.-7:30 p.m.:
February 16, 23 & March 2, 9, 16 & 23
All proceeds benefit The Basilica School. Come and enjoy delicious baked or fried fish, conch fritters, pasta salad and dessert. Dinner is $12 for adults and $6 for children. Special family pricing is available. Dinner will be served in the Klaus Murphy Center with entrance through the Stations Garden. Come out and enjoy the fun!